 Moira Stuart joins Radio 2

The BBC has confirmed that Moira Stuart is to re-join Radio 2, the station where she started her broadcasting career back in the 1970s.
Speaking of her new role, Moira said: "I'm delighted to be joining The Chris Evans Breakfast Show team at Radio 2. We'll certainly have some fun."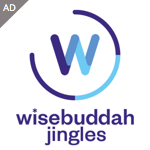 Evans added: "It doesn't get any better than Moira Stuart. The voice, the authority, the style, the class, plus a side of her the majority of people have never seen before.
"She's funny, she's cheeky and dare I say it – ever such a little bit naughty."
Bob Shennan, Controller, Radio 2 and 6 Music, said: "Moira is a much loved broadcaster and I am thrilled that she is joining Radio 2."