 Orion joins UKRD's Haiti auction

A growing number of stations and groups are joining UKRD and TLRC in a cross-network online auction to raise money for the DEC.
Orion Media stations BRMB, Wyvern, Beacon and Mercia will all join the fund-raising effort from next Tuesday, 2nd February to help the people of Haiti.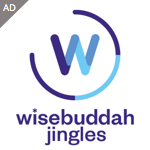 Orion Media's Group Programme and Marketing Director, David Lloyd, confirmed that the group was delighted to throw its weight behind the appeal and was looking forward to working with UKRD Group, whose initiative it was, and other stations across the country, to deliver a successful fund raising event.
"This is a great opportunity to provide help and support from the local communities our stations serve to the people of Haiti who are in desperate straights at the moment," said Lloyd.
UKRD's Chief Executive, William Rogers, was delighted to hear of Orion's involvement and welcomed their commitment to the money raising effort. "We continue to receive requests from radio operators to get involved and I am absolutely thrilled with the response," he said.
"We are continuing to get hold of some great lots for auction, the latest of which is a couple of tickets to see Amy MacDonald in Berlin with travel and hotel thrown in," he said.
The auction, which has the official recognition of the DEC is expected to run across three days from Tuesday of next week with over 30 lots up for grabs.
Splash FM, Arrow and Sovereign FM, Bright FM, Fresh Radio and 107 The Bee are some of the other stations taking part in addition to 18 stations owned by UKRD/TLRC.
Anyone who is interested in joining with UKRD and other local operators should contact Tom Probst [email protected] and Dave Coull [email protected], mentioning Radio Today.
Orion Media purchased various radio stations in the midlands from Global Radio last year.