 Mercia DJ changes name to Fabio

Mercia mid-morning jock John Dalziel is taking a unique approach at supporting England in the World Cup.
The presenter will legally change his name to the name of the England manager Fabio Capello today following a vote from listeners to the Orion Media station.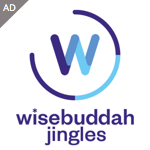 John polled listeners on Tuesday to see if he should go through with it resulting in an overwhelming YES vote. An online poll was then conducted via mercia.co.uk yesterday for listeners to choose from a selection of five star names. The results were Fabio Capello (54 per cent) Wayne Rooney (18 per cent) Peter Crouch (12 per cent), Frank Lampard (12 per cent) and Steven Gerrard (4 per cent).
Following the result and a trip to the solicitors John will start broadcasting under his new name of Fabio Capello from Friday 11th June between 10am-1pm on Mercia just in time for the opening ceremony and throughout the duration of the World Cup.
John Dalziel stated that "It's going to take a bit of getting used to but I think it will be a lot of fun to broadcast under my new name and see what the response is like from Mercia listeners, family and friends."
Is your station doing anything unique for the World Cup? Let us know in the comments.