 Real covers Wales in January

GMG Radio has confirmed that its Real Radio brand will go national in Wales from 8am on 4 January 2011, with the launch of the service on FM in Mid and North Wales.
Real already broadcasts to the South and West of the country, with the service the group won its first licence for more than 10 years ago.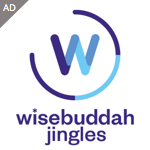 Latest RAJAR figures showed the station's reach of 434,000 makes it the biggest commercial radio station in Wales already, and the extension of the service to the rest of the country will create Wales' first national commercial radio station.
Real Radio Wales has previously been available across the whole of Wales – and the UK – via the digital satellite platform. It currently broadcasts on nine separate FM transmitters, from Newport to Fishguard, all within the 105.2-106.2 range. The new frequencies for North and Mid Wales haven't yet been confirmed.
GMG Radio [link=https://radiotoday.co.uk/news.php?extend.4163]won the licence[/link] to broadcast to North and Mid Wales nearly two years ago and in their application to Ofcom had promised local breakfast and drivetime shows on weekdays, with the remainder of programmes coming from Cardiff. Earlier this year, the group [link=https://radiotoday.co.uk/news.php?extend.6018]sought Ofcom permission[/link] to instead share all programmes on both services, in return for being available on DAB across the whole country. This was [link=https://radiotoday.co.uk/news.php?extend.6162.2]approved in August[/link], with the requirement to provide specific regional news and information also dropped from the format – making the whole of Wales the editorial area. It's thought there will, however, be a dedicated news reporter covering North Wales after a vacancy was advertised recently.
Station Director, Tony Dowling said: "This is a very exciting time for us to be extending Real Radio to listeners in Mid and North Wales. After 10 years on air in South and West Wales we hope that our new audience will enjoy the station as much as our existing listeners. Listeners in Mid and North Wales can look forward to a fantastic new radio service that will provide them with great music mixed with entertaining compelling speech."
We're told the line-up will stay the same as the current South Wales station, with Jagger and Woody at breakfast, Chris Moore on mid-mornings, Wiggy through the afternoon and Dave Brookes at Drivetime.
Jagger and Woody said: "We are enormously proud to be part of the team in this landmark event in radio history as we become Wales' first national commercial radio station. We are looking forward to giving all the listeners who are joining us for the first time on the 4th January a warm and welcoming Real Radio wakeup call. With the New Year comes their new radio station. And to those who love the station already, it's more of the great music, great presenters and fantastic competitions you love us for already. We are ready to roll!!"
GMG Radio Chief Executive Stuart Taylor added: "As the very first station under the Real Radio brand we are delighted to be extending its coverage area and bringing an exciting and much loved radio station to people throughout Wales."