 New Broadcasting Code rules

Ofcom has changed the Broadcasting Code with immediate effect, to allow paid-for references to brands and products in radio programming.
Exclusions at this stage include news broadcasts, children's programming and the selection and rotation of music for broadcast.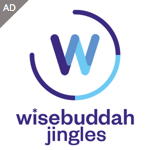 The new rules permit the integration of commercial communications in programming, with the exception of spot advertisements which must be separated.
Rule Ten, which is similar to the proposed "Option C", is below:
[b][i]appropriate signalling of commercial arrangements affecting programming, so as to ensure that the commercial arrangement is transparent to listeners (Rule 10.1);
clear separation of spot advertisements and programming (Rule 10.2);
prohibitions of commercial arrangements in relation to:
commercial references in and around news broadcasts (Rule 10.3);
integrated commercial references within children's programming (Rule 10.4); and,
the selection and rotation of music (Rule 10.5);
the application of the BCAP Code to commercial references in programming (Rules 10.6 to 10.8); and
the retention of rules concerning:
premium rate services (Rules 10.9 and 10.10);
charity appeals (Rule 10.11);
appeals for funds for programming or services (Rule 10.12); and
financial promotions and investment recommendations (Rule 10.13)[/i][/b]
The new rules take effect today (20th December 2010), and have been incorporated into today's new Broadcasting Code (Section Ten (Radio)).
Read Ofcom's statement [link=http://stakeholders.ofcom.org.uk/consultations/bcrradio2010/statement/]here[/link] for more details.