 KMFM merge two breakfasts

KMFM's two stations for Maidstone and West Kent have been given Ofcom approval to share a breakfast show, the regulator announced today.
It means that the seven KMFM stations in Kent now have just six different breakfast shows, with all other weekday output continuing to be shared county-wide.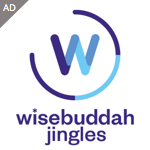 The seven licences already had permission to share six hours a day out of the ten that are required to be locally made. Today's confirmation of the change to the licences for Maidstone and West Kent mean that those two stations can share all programming at all times.
In their format change request to Ofcom, KMFM said: "The character of service will not change. Key areas of news, traffic and travel, weather, community and event information is already shared by the services for West Kent and Maidstone. These TSAs already overlap in many ways, West Kent 101.6 is clearly heard in Maidstone, commercially a number of the businesses who advertise on kmfm advertise across both TX areas, there is a high level of commuter traffic between the areas, our experience is that socially there is a high degree of sharing between West Kent and Maidstone, theatres, clubs, bars and restaurants take business from across both areas."
KMFM said it would invest some of the savings made by having a shared breakfast show in marketing the brands to help increase audience numbers and revenue. They added: "Advertisers will still be able to buy local ads and sponsorship packages. The presenter we would have on air at breakfast has lived in the West Kent/Maidstone area for much of his life and is fully conversant with the needs of the area and knows the patch very well."
The application was made in November, although details of its approval have only been made public by Ofcom today. The regulator said that the change wouldn't substantially alter the character of the service and is consistent with their policy on programme sharing set out in their localness guideline.
Benedict Smith's breakfast show is already being aired across both licences in West Kent and Maidstone.