 Orion bosses walk marathon

Orion Media Chief Executive Phil Riley and Group PD David Lloyd have walked 26 miles round Birmingham ahead of BRMB's Walkathon next month.
Other staff from the station and representatives from the city's Children's Hospital joined the team to prove to listeners that the charity trek isn't impossible.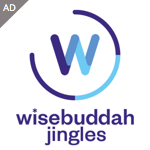 Phil told RadioToday.co.uk: "If we are asking thousands of BRMB listeners to walk to raise funds for the Children's Hospital then we should be prepared to do it ourselves. It may have taken 6 hours but we are walking on pavements and negotiating traffic in the same way that the listeners will be doing next month."
Phil and colleagues had to battle with the soaring heat this weekend too. "I had to protect the back of my neck and although shorts were essential it got very hot out there," he said. "I know some of our team were having real blister issues by the end of the walk. But we know how tough it is and that it takes a real effort and commitment to go the whole route and I really do admire all those people doing this for charity next month."
Last year's BRMB Walkathon raised more than £360,000 for rehabilitation centre for forces personnel – this year the team are hoping to raise half a million pounds on 8th May to help redevelop the Emergency Department of Birmingham's Children's Hospital which is in desperate need of modernisation.