 BBC Audio Drama shortlist announced

The nominations for the first ever BBC Audio Drama awards have been announced ahead of the ceremony to reveal the winners later this month.
The vast majority of shortlisted entries come from audio broadcast on BBC Radios 3 and 4, although there are a handful of non-BBC entries up for prizes too as the awards were not restricted to just BBC entrants.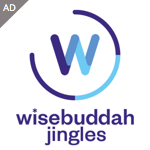 The winners will be announced at a ceremony to be held on Sunday 29th January 2012 in the Radio Theatre at BBC Broadcasting House in central London and presented by actor David Tennant. In conjunction with the Society of Authors and The Writers' Guild of Great Britain, The Imison and Tinniswood Awards will also be announced and presented by playwright and Guild President, David Edgar.
The BBC Audio Drama Awards shortlist
Best Audio Drama
A Shoebox Of Snow by Julie Mayhew
Producer: Justine Potter, Red Production Company for Radio 4
Lost Property – The Year My Mother Went Missing by Katie Hims
Producer: Jessica Dromgoole, BBC Radio Drama for Radio 4
The First Domino by Jonathan Cash
Producer: Frank Stirling, Unique Broadcasting Company for Radio 3
Best Actor in an Audio Drama
Damian Lewis, Giovanni's Room dramatised by Neil Bartlett
Producer: Turan Ali, Bona Broadcasting for Radio 3
David Tennant, Kafka: The Musical by Murray Gold
Producer: Jeremy Mortimer, BBC Radio Drama for Radio 3
Rory Kinnear, Flare Path by Terence Rattigan
Producer: Jeremy Herrin, Catherine Bailey Productions Ltd for Radio 3
Special Commendation Tom Riley, Henry's Demons by Patrick and Henry Cockburn
Producer: Karen Rose, Sweet Talk Productions for Radio 4
Best Actress in an Audio Drama
Candis Nergaard, Atching Tan by Dan Allum
Producer: Charlotte Riches, BBC Audio Drama North for Radio 4
June Whitfield, A Montrous Vitality by Andy Merriman
Producer: David Hunter, BBC Radio Drama for Radio 4
Rosie Cavaliero, Lost Property: A Telegram From The Queen by Katie Hims
Producer: Jessica Dromgoole, BBC Radio Drama for Radio 4
Best Supporting Actor/Actress in an Audio Drama
Andrew Scott, Referee by Nick Perry
Producer: Sasha Yevtushenko, BBC Radio Drama for Radio 4
Carl Prekopp, The History of Titus Groan dramatised by Brian Sibley
Producers: David Hunter, Gemma Jenkins and Jeremy Mortimer, BBC Radio Drama for Radio 4
Rupert Penry-Jones, Flare Path by Terence Rattigan
Producer: Jeremy Herrin, Catherine Bailey Productions Ltd for Radio 3
Best Scripted Comedy Drama
Cabin Pressure by John Finnemore
Producer: David Tyler, Pozzitive for Radio 4
Ed Reardon's Week by Christopher Douglas
Producer: Dawn Ellis, BBC Radio Comedy for Radio 4
Floating by Hugh Hughes
Producer: James Robinson, BBC Radio Drama for Radio 4
Best Online Only Audio Drama
Rock by Tim Fountain
Producer: Iain Mackness, Made in Manchester for The Independent Online
Wild Hackney
Producer: Francesca Panetta for Hackney Podcast
Best Adaptation
Alone In Berlin dramatised by Shelagh Stephenson
Producer: Eoin O'Callaghan, BBC Northern Ireland for Radio 4
Five Days In May by Matthew Solon
Producer: John Dryden, Goldhawk Productions for Radio 4
The History of Titus Groan dramatised by Brian Sibley
Producers: David Hunter, Gemma Jenkins and Jeremy Mortimer, BBC Radio Drama for Radio 4
Best Use of Sound in an Audio Drama
Bad Memories by Julian Simpson
Producer: Karen Rose, Sweet Talk Productions for Radio 4
Can You Hear Me? by Margaret Wilkinson
Producer: Nadia Molinari, BBC Audio Drama North for Radio 4
The History of Titus Groan dramatised by Brian Sibley
Producers: David Hunter, Gemma Jenkins and Jeremy Mortimer, BBC Radio Drama for Radio 4
Innovation Award
Blue Eyed Boy by Helen Cross
Producer: Mary Ward-Lowery, BBC Bristol for Radio 4
The Unfortunates adapted by Graham White
Producer: Mary Peate, BBC Radio Drama for Radio 3
Wild Hackney
Producer: Francesca Panetta for Hackney Podcast
The Imison Award for Best Radio Drama Script broadcast in 2010 by a new writer
Atching Tan by Dan Allum
The Pursuit by Matt Hartley
The Barber and the Ark by Marcia Layne
Amazing Grace by Michelle Lipton
The Tinniswood Award for Best Radio Drama Script broadcast in 2010
The Climb by Andrea Earl
Sarah and Ken by Rebecca Lenkiewicz
Setting a Glass by Nick Warburton
Gerontius by Stephen Wyatt