 5 live talks to those who've met the Queen

BBC Radio 5 live is to air a special programme this weekend hearing memories from a range of people who have met the Queen during her 60-year reign.
Created by independent production company Made In Manchester, the documentary has no presenter and airs as part of the station's Diamond Jubilee coverage.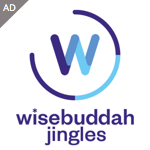 'The Day I Met The Queen' hears from people as diverse as Prime Minister David Cameron and stars of Coronation Street, as well as war veterans and young children.
In some instances people talk about how meeting the Queen changed their lives while many admit to being impressed by her sense of duty.
Each era of the Queen's reign is represented with contributions from 1966 World Cup goal scorer Sir Geoff Hurst, 1977 Wimbledon Champion Virginia Wade, Falklands War veteran Simon Weston and relatives of the victims of the 9/11 atrocity.
Other well known contributors include Everton footballer and Australia international Tim Cahill, adventurer Ben Fogle, Deputy Prime Minister Nick Clegg and Coronation Street veterans William Roache and Jean Alexander.
The programme – produced by Ashley Byrne and Ian McCormick and Executive Produced by Phil Collinge – goes out on Sunday at 6pm.
Ashley says: "It's been really interesting making this programme and it's particularly wonderful to have spoken to people who were really moved by meeting Her Majesty. People like the victim of the Aberfan disaster or the dad of the 9/11 victim who talked to the Queen when she visited Ground Zero. It's also lovely to hear recollections from the late Corrie star Betty Driver about meeting the Queen when she visited The Street in 1982."
Made In Manchester previously produced a documentary called The Day I Met Bobby Robson, which used the same format and aired last year on 5 live.