 Grimshaw follows geo-trend for Breakfast

Radio 1's goal to better attract a 15-29 year-old audience profile was just one of the reasons for Moyles' sudden departure, controller Ben Cooper has confirmed.
"The decision to remove Chris Moyles from breakfast is just part of a whole strategy, if you like, to try and make sure that the average age of the Radio 1 listener does come down," he told Newsbeat.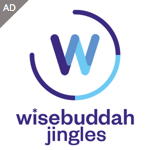 Also, during one of his many interviews with media yesterday, Ben was asked by Richard Bacon on 5 live why the decision was made now: "I wanted to get the new show in place ready for the academic year, and we've just had a great weekend at Hackney.
"The current average age is 32, and it is my job to bring it down to under 29." Ben was asked if it was true that Chris wanted to carry on, a question which he avoided answering.
On a lighter note, a blog by WDR has highlighted the birth-place of previous Radio 1 Breakfast presenters, with a high number of them from either the North West or the South West. Nick continues that trend, being from Oldham in Greater Manchester.
Nick Grimshaw was a guest on The Chris Moyles Show this morning, when, at one point, Chris and the team left the studio with just Nick in charge. "Everyone's gone – this is not a hilarious on-air radio gag," he said.
Here the interview from Radio 5 live below (or at least the first five minutes..).