 Radiodays Europe gets underway in Berlin

Delegates from the UK and across Europe have gathered in Berlin for the annual Radiodays conference, taking place today and tomorrow.


Over 1000 participants from over 50 countries are involved in the sold out event, but those with an interest in what's happening and follow @RadioTodayLive on Twitter or keep an eye on radiotoday.co.uk/live sponsored by Arqiva during the next three days.
Speakers include Ben Cooper, Controller of BBC Radio 1 and 1Xtra, John Simons, Group PD of Real and Smooth Radio, Michael Hill from Radioplayer, Craig Bruce, Head of Content at Southern Cross Austereo in Australia and Dan Biddle from Twitter.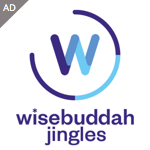 Anders Held, one of the Project Managers of Radiodays Europe said: "We are excited about the fabulous interest from the radio community in coming to Radiodays Europe to share ideas and experiences. This fits with our theme 'Sharing Radio's Future.
"We strongly believe that radio has a future in this multimedia world and that Radiodays Europe can act as a focus for the radio industry and a platform from which radio shows how important it remains.