Jazz FM extends Morning Business for EU

Jazz FM's morning business briefing programme is being extended on Friday to cover the latest EU Referendum news.
The Business Breakfast EU Referendum Special will be hosted by Michael Wilson and will run from 6am until 7am providing up to date referendum news and comment as the votes continue to be counted.
The programme will also feature regular contributors from across The City: the FT, the Wall Street Journal and Michael Hewson, Chief Market Analyst from programme partner CMC Markets. There will also be commentators from some of the key UK sectors reflecting the repercussions of the big vote.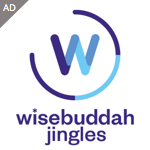 Michael Wilson will remain in the studio from 7am to co-present Jazz FM Breakfast with Jamie Crick and will continue to comment and report as the outcome unfolds throughout the day.
Michael Wilson said "It's important beyond exaggeration – I've never seen, over a career of forty years in the media, where so few facts have been given to so many who will need to vote. On the morning after, I look forward to exploring where the dawn of the in, or the out, takes us all."
Jazz FM's Content Director Nick Pitts told RadioToday about the extra content: "With such a momentous decision being made by the public on the future of the UK, it's really important that we treat the outcome in a way our listeners would expect. Michael has been hosting the Business Breakfast for the last two years and is one of the most impressive and knowledgeable broadcasters when it comes to this subject.  It's great to have him anchor our coverage as we await the most important decision made in a generation."