Wish, Wire and Tower FM return to local output

Wireless Group's three North West stations Wish FM, Wire FM and Tower FM are going back to local daytime shows.
The 10am till 2pm show has been networked for the last few years, hosted by Tony Horne. Tony remains on the slot for Wish FM only, whilst Wire FM and Tower FM get new programmes.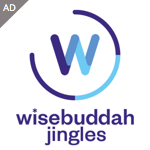 The show on Tower FM will be hosted by Bolton born Saeed Atcha whilst Wire FM's will be hosted by Dominic Walker. Dominic moves from the breakfast show which is now hosted by former Juice Liverpool presenter Baz Todd.
Group Programme Director for Wireless Group's Local Stations, Terry Underhill told RadioToday: "Having reviewed our output at our three North West stations, it became clear that we could offer an even better local service to our three separate areas by separating these shows.
"As a group, we're committed to providing the very best in local radio and these improvements to our output are part of that commitment."