More presenter changes across Bauer's City stations

Darryl Morris, Rock FM's breakfast presenter, is taking over the networked evening show on Bauer in England, whilst Callum Gallagher gets ready to host the same show in Scotland.
Darryl is replacing Michael Blades and Callum takes over from DJ Knoxy. Michael is moving to a new show whilst Knoxy leaves the company, emigrating to the US.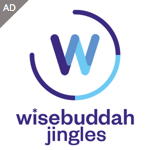 There are more changes on weekends too, with Hallam FM's Simon Morykin replacing Alex James on Saturday breakfast across the network in England, followed by 'Stu and Kelly' becoming 'Mike and Kelly' as Key 103's Mike Toolan replaces Stu Elmore.
Staying in England – James Barr continues his Friday Night Floorfillers from 7-10pm but is now followed by DJ So Wright and her brand new show – Floorfillers Chilled, playing a mix of deep house, RnB and chilled dance classics from 10pm-1am.
Across Scotland George Bowie brings his GBX show to Friday evenings between 7-10pm, playing a selection of classic anthems and current re-mixes. He will continue to host the Saturday show GBX in Glasgow and the West only from 6-10pm.
Across England and Scotland – Dave Kelly hosts Floorfillers part 2 Saturdays 6-10pm and So Wright has more Floorfillers Chilled 10pm-1am.
Wes Butters takes the reigns Sunday morning at 6-9am, replacing Connor Phillips, and Paddy McGuinness continues his Sunday morning show, 9-12. Finally, Darren Proctor brings his daily Anthem shows to the weekend, 12-2pm every Saturday.
Owen Ryan, Group Content Director, Bauer City Network comments: "At the Bauer City Network, we constantly talk to our listeners and our new-look weekend line up reflects what they've told us about their lives, needs and wants when they have more time to themselves. I'm very excited to hear this talented line-up delivering even more market leading content across the UK."
The new-look weekend line-up starts Friday 15 July and Callum Gallacher's first show was Sunday 3rd July.