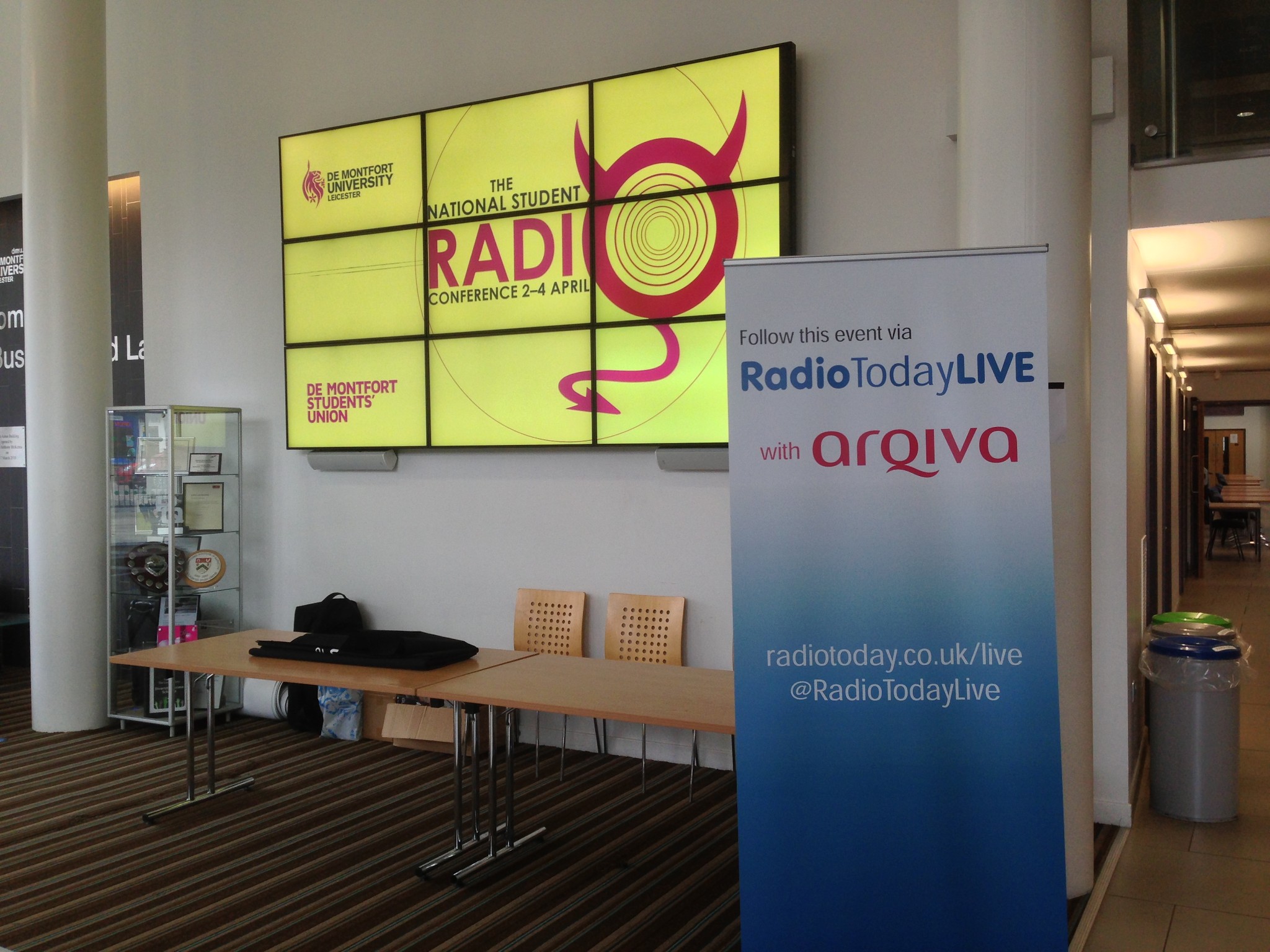 Student Radio Conference to return to Leicester

In 2017, the Student Radio Conference will return to Leicester to be hosted by De Montfort University's DemonFM.
The event is hosted in a different place each year, but was last in Leicester on the De Montfort University Leicester (DMU) campus in 2013.
Hannah Rowe, a third-year Politics student and DemonFM's Station Manager, said: "I'm an odd mixture of ecstatic and relieved, as we've been putting work into this bid since June. I'm just now super excited to see the product of so much hard work and dedication by the members of DemonFM pay off. For three days in April, DemonFM is going to be abuzz with the energy of the best conference the SRA has seen yet!"
The conference in April sees hundreds of budding radio presenters and producers from student radio stations across the UK come together for sessions from some of the biggest names in radio. Speakers at last year's conference, hosted by Xpress Radio at Cardiff University, included Radio 1 presenters Nick Grimshaw and Greg James, Radio X producers Pippa Taylor and Dave Masterman, comedian and BBC Radio Wales host Rhod Gilbert and LBC presenter Ian Collins to name but a few.
Mike Mayes, VP Media and Communications at DSU, said: "I'm incredibly excited that DMU has been chosen to host the SRA Conference in 2017. Each year student radio stations around the country bid to host the conference and this year we're very happy to have been selected. We've got a long heritage of supporting student media here at DMU with our radio station stretching back 21 years and a student paper having been produced since before then.
"DemonFM has made waves in the radio industry since then, with many of our alumni now holding significant positions in the industry. This conference will be a fantastic opportunity to showcase what we do and celebrate the hard work of not just us, but student radio around the whole country."
James Gardner, Pro Vice-Chancellor Strategic and International Partnerships, who supported Demon FM's bid to host, said: "It is a coup for De Montfort University to host this event for a second time and a tribute to the hard work of all the student volunteers at Demon FM who have put together an impressive bid. It is the perfect 21st birthday present for them."