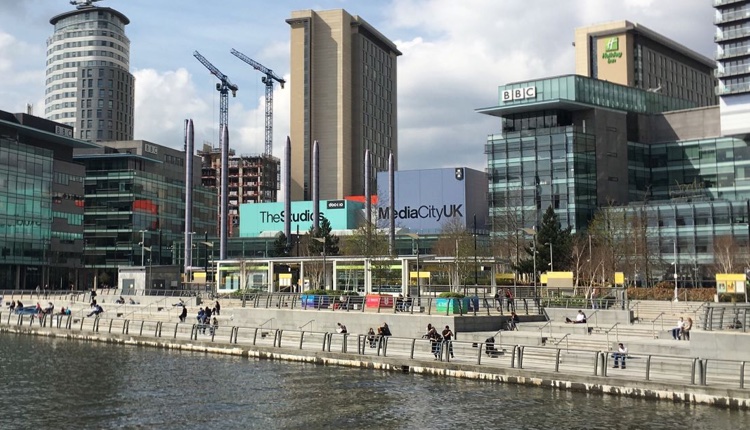 Derry Girls star lined up for radio session

The radio comedy session at this year's Nations and Regions Media Conference at MediaCityUK will include Diona Doherty as one of the panelists.
Diona is known for her role in the Channel 4 comedy Derry Girls and will appear alongside BBC Radio Ulster Station Manager Jackie Neill and Jackie Hamilton, Managing Director of Irish indie Moondog Productions and producer of long-running Northern Ireland satirical panel show The Blame Game.
The University's Dr Caroline Magennis, chair of the British Association of Irish Studies and organiser of the Agreement 20 Conference exploring the 20th anniversary of the Good Friday Agreement, will chair the panel.
Conference Director Beth Hewitt said: "Comedy coming out of Northern Ireland is long overdue a platform at a national media conference.
"As the subject of Northern Ireland gains increasing prominence due to Brexit, we're looking forward to hearing the panellists talk about how the comedy made there provides not only a unique insight into Northern Irish culture, but about how we're increasingly likely to see more of these groundbreaking productions in the rest of the UK soon."
The 24th Nations and Regions Media Conference will be held in the DPL Theatre at the University of Salford on April 19th. The day, which is being co-hosted by Radio 1 presenters Katie Thistleton and Jordan North includes a wide range of sessions discussing the future of radio and audio production in the 21st Century.