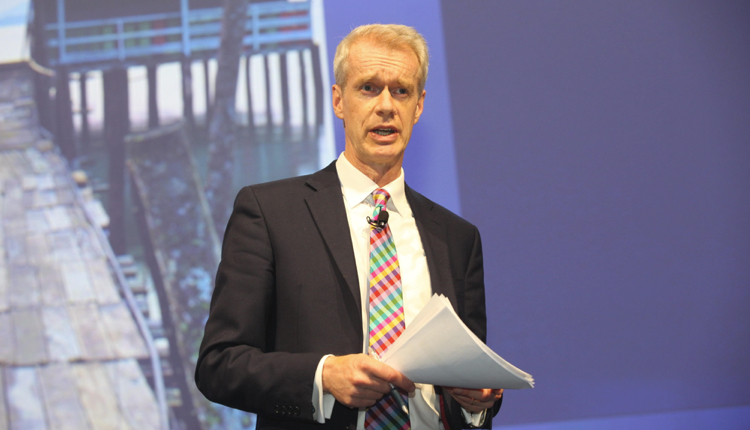 Online series for Hard Talk host Stephen Sackur

BBC Hard Talk Presenter Stephen Sackur is to host a series of special programmes scrutinising the state of the so-called BRIC economies.

Five BRIC Talk interviews will be released over the next few weeks by indie Made in Manchester, culminating in a special feature-length documentary examining the global trends, recent research findings and future directions for the rising powers.
BRIC is a grouping acronym that refers to the countries of Brazil, Russia, India and China, which are all deemed to be at a similar stage of newly advanced economic development.
The programmes, which examine current issues and debates heightened by University of Manchester research, are being made to mark the completion of the University of Manchester's Rising Powers and Interdependent Futures Project.
The rising powers represent one of the main drivers of global economic and social change and first came to prominence after economist Lord Jim O'Neill coined the 'BRIC' acronym. And in the first programme of the series, Lord O'Neill, now an Honorary Professor at The University of Manchester, talks to Stephen Sackur about where the idea came from, it's real-world repercussions and where the BRICs go next.
Future episodes feature interviews with key policy insiders from Russia, China, Brazil and India including the former chief economist of the World Bank Kaushik Basu and Sergei Guriev, chief economist at the European Bank for Reconstruction and Development. The programmes are produced by Freddy Chick and Ashley Byrne and edited by James Brown. They will be available on various online platforms and are funded by the University of Manchester.
MIM Creative Director Ashley Byrne says: "Working with Stephen Sackur is always exhilarating. His knowledge of international affairs is amazing. This is the first of a whole host of new original online projects we are lining up this year and we'll be announcing something very big shortly."