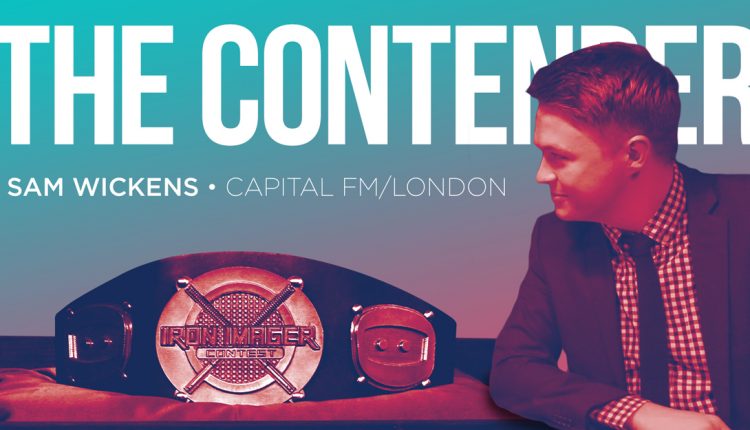 Capital producer named World's Best Imager

Capital FM Audio Production Assistant Sam Wickens has been named World's Best Imager in a competition in the States.
Sam took part in the 7th Annual Iron Imager competition at the Worldwide Radio Summit held at the W Hollywood Hotel. He was up against last year's winner, NOVA Entertainment's Network Imaging Producer Brad Leask.
Iron Imager is presented annually by Benztown and is the first and only competition of its kind.
In the Iron Imager competition, the producers demonstrated their imaging skills by producing a promo on Thursday, May 3, for a format unannounced until the day of the live competition. This year's format was CHR. The Iron Imager finalists used hand-picked elements from several of Benztown's 23 production libraries and an original script created by the Benztown team to create their promo in just 60 minutes.
Judges for 2018 Iron Imager were John Candelaria, Programme Director, WMGC/105.1 The Bounce-Detroit, MI, Dom Nero, Creative/Imaging Director, WQHT/Hot 97-New York, NY, and Readers of the Benztown Imaging Blog.
Dave "Chachi" Denes, President, Benztown, said: "Prince Harry came to the USA and won Meghan Markle's heart… and Sam came to the USA and won the love and admiration of the Imaging Community the world over. Harry and Sam are both royalty in my book!"
Andreas Sanneman, Chief Executive Officer, Benztown, said: "What an epic battle! Two amazing talents and two fantastic pieces of Imaging created in a high-pressure environment – that is Iron Imager to its core. As an Imaging Director myself, I am so proud of Brad and Sam. Congrats to both…and Sam, buy Ashley Bard a beer for the hardcore training!"
Sam said: "To be the winner of such an incredible competition is an unbelievable feeling and one that will take some time to sink in. Thank you so much Benztown for this opportunity! The team at Capital is just as much a part of this win as I am. They made me into the producer I am and taught me everything I know about Imaging. Hopefully I'll be able to defend my title next year or lose it to one of my peers at Capital."
Sam's career started with a letter and a teabag – a way to get his foot in the door, where he landed a job in 2016 with Capital FM after earning a degree in audio production and working as an intern.
He now handles major production projects for the Capital Network, including Capital's Summertime Ball and Jingle Bell Ball concerts at Wembley Stadium and the O2, creating audio backstage at these events and at other outside broadcasts.