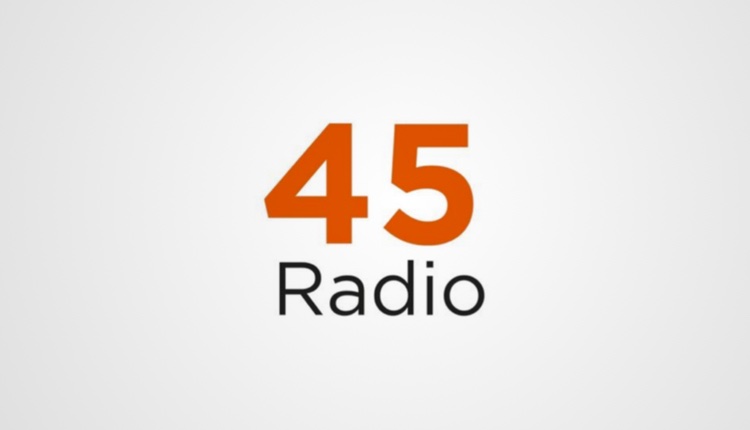 A new radio station has launched in Norwich on DAB targetting the 45+ age group, called 45 Radio.
45 Radio is playing "Music for our generation" and is looking to expand to other areas in the near future, in addition to an online feed via apps and smart speakers.

The station says it is "A lifestyle sound geared towards the future with events and more with at least 55 minutes per hour with no interruption"
Presenters include Carl Kingston, John Clayton, Kev Roberts, Lynsey Dolan, Ozz Ozborne, Mark Mason, Craig Strong and David Hamilton.
Morning 45'ers. Carl Kingston playing #Greatest Hits til 12 then @Kev_Roberts on #my45radio Download the app Today pic.twitter.com/3WpemWxJj4

— 45Radio (@my45radio) July 14, 2018
The great 45's are on @my45radio Download the App today! #my45radio pic.twitter.com/QNz5SR4MeB

— 45Radio (@my45radio) July 19, 2018
Need a new or improved logo for your radio station? Visit OhMy.Graphics and see how awesome you can look.

Posted on Wednesday, July 25th, 2018 at 1:10 pm by RadioToday UK