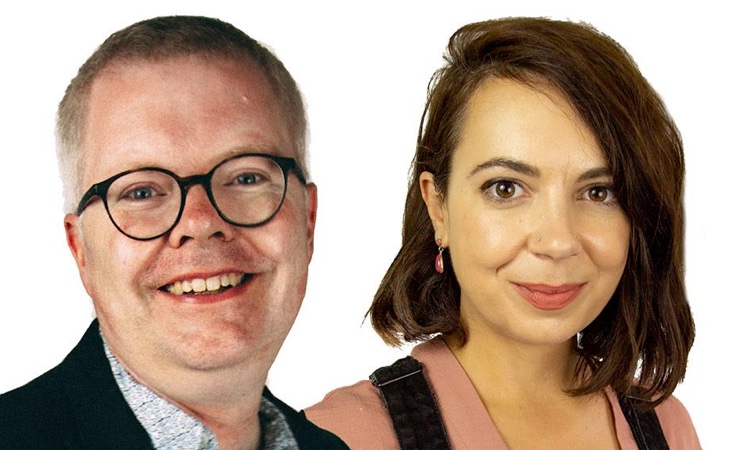 Cambridge 105 Radio has two new breakfast presenters, Julian Clover and Lucy Milazzo, from August 20th at 7am.
Julian moves from Drive, which he has presented since 2013, while Lucy has been part of the presentation team for 105 Today, the programme that showcases the city and South Cambridgeshire. She's also been a regular on Drive for the past year.
They're planning a mix of news, music and information relevant for those living and working in the city and south Cambridgeshire.
Neil Whiteside, who with Linda Ness has presented Breakfast for four and a half years, is moving to a new afternoon slot. Linda is working on a new women's magazine show and will also be heard regularly on the station.
Julian Clover says: "I'm really looking forward to working with Lucy every morning. Our aim is to get Cambridge ready for whatever the day may bring with a mix of music, news, and guests who have something to say."
Lucy Milazzo says: "Julian and I both live and work in Cambridge and we want to bring a flavour of what's happening in the city and South Cambridgeshire to the show."
Cambridge 105 Radio recently broadcast live from the 2018 Cambridge Folk Festival providing over 20 hours from the event including special editions of Drive with Julian Clover, Strummers & Dreamers with Les Ray and The Eclectic Light Show with Mandy Morton & Nicola Upson.
Earlier this year, Daniel Baker was named as the new presenter of Sunday Breakfast. Daniel has spent time with Cambridge 105 Radio since the station's launch in 2011, in between studying at the University of Lincoln and City of Liverpool College, and a period as a trainee reporter for the Workington Times & Star.
---
Posted on Tuesday, August 14th, 2018 at 11:11 am by a RadioToday Reporter
---