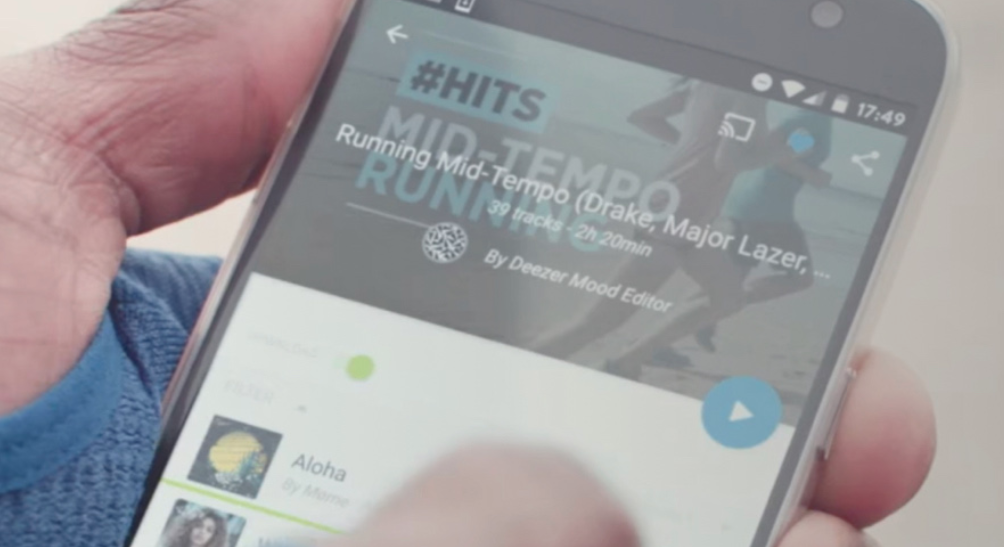 Music streaming service Deezer has revealed its official podcast streaming data ahead of International Podcast Day this weekend.
Deezer says suspenseful podcasts about True Crime dominated the podcasts chart on Deezer from January 2018 to the present day. 'Casefile True Crime' was the 4th most streamed podcast this year, while 'Serial Killers' featured in the top 10.
Deezer users have been able to listen to podcasts since 2015 and can today access 23,000 podcasts as part of its library of 53 million tracks. Podcast usage is growing rapidly, with a 199% increase in Deezer's monthly streams in the UK and 146% worldwide since 2017.
On average, users spend 48 minutes listening to podcasts and although crime is most popular in the UK, Deezer's global data shows that crime isn't for everyone, with tastes varying per country. The US prefers 'News' and 'Storytelling', while Germany streams more 'Comedy' and France listens to 'Society & Culture' genres the most. Based on its streaming data, Deezer predicts that Storytelling, Music commentary and Education podcasts will become increasingly popular in 2019.
Storytelling podcasts grew by 187% in 2018 and is also the largest genre growth of all categories. Meanwhile other podcasts saw a noticeable increase in demand with Sports growing by 96%, comedy (95%), culture and society (50%) and gaming and hobbies (25%).
However it was 'No Such Thing As A Fish' by BBC2's QI (in which the 'The QI Elves' present their favourite fact that they have come across that week), that took the crown for the most streamed podcast in 2018 in the UK. 'The Joe Rogan Experience' and 'My Dad Wrote A Porno' followed in close pursuit for the most amount of listening time.
The top streamed UK podcasts in 2018:
No Such Thing As A Fish
The Joe Rogan Experience
My Dad Wrote A Porno
Casefile True Crime
Athletico Mince
Sleep With Me | The Podcast That Puts You To Sleep
The Horne Section Podcast
Serial Killers
The Edge with Joey Barton
Gorillaz: Things I Like by Russel
Reality TV 'Love Island: The Morning After' just missed out on the top 10 spot by being the 11th most streamed podcast of the entire year in the UK, with Deezer predicting reality TV commentary shows will continue to surge in popularity next year.
Chris Baughen, VP of Content & Formats at Deezer, commented: "It's fantastic to see podcasts continuing to go from strength to strength this year, with the ongoing creation of captivating and original content. It's incredibly important to cater to listener's demands and we are ensuring each country has podcast content specific to their own tastes and languages, such as our Deezer Originals. In the UK, each podcast unearths the perspectives from stars such as Joey Barton, Gorillaz, Fatboy Slim, Reggie Yates and more."
To pay homage to its diverse catalogue of podcast content on International Podcast Day, Deezer is transforming its homepage to focus even more intently on podcast content. For one day only, the Deezer homepage will contain specially curated selections of podcasts chosen by Deezer's editorial team, in addition to listener's favourite topics.
Deezer is also hosting brand new content in the UK, including 'Serial' Season 3, Jonathan Ross' 'I Like Films' and Ellen DeGeneres 'Ellen On The Go'.
---
Posted on Thursday, September 27th, 2018 at 4:38 pm by Roy Martin
---