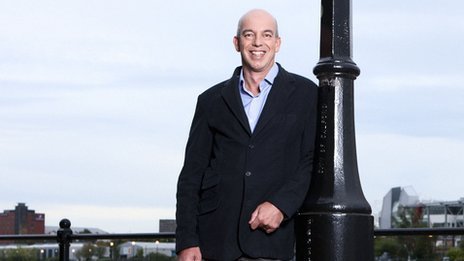 Adrian Van Klaveren leaves BBC after 35 years

The BBC's Head of Strategic Change & Portfolio Management and former 5 Live Controller Adrian Van Klaveren is leaving the BBC next month after 35 years.
Adrian joined the BBC in 1983 ran BBC Radio 5 Live from 2008 to 2012, being replaced by Jonathan Wall. He led the station's move to Salford, which won Sony Radio Academy Station of the Year twice during his tenure.
Over the 35 years, Adrian has worked as a producer and editor in many roles across the organisation, including: Head of Newsgathering; Head of Regional and Local Programmes, West Midlands; Deputy Director, BBC News; and Controller, World War One Centenary.
Fran Unsworth said in a note to staff: "Adrian's extensive editorial expertise, deep understanding of how things work at the BBC, and ability to create real change have been a huge asset.
"Adrian is hugely respected, admired and liked across not just News but the BBC. We'll miss his committed, calm approach, wealth of experience and ability to drive real change."
More recently, he oversaw the implementation of the World 2020 investment – the largest expansion of the BBC World Service since 1940, launching 12 new language services, increasing video output and transforming digital services.