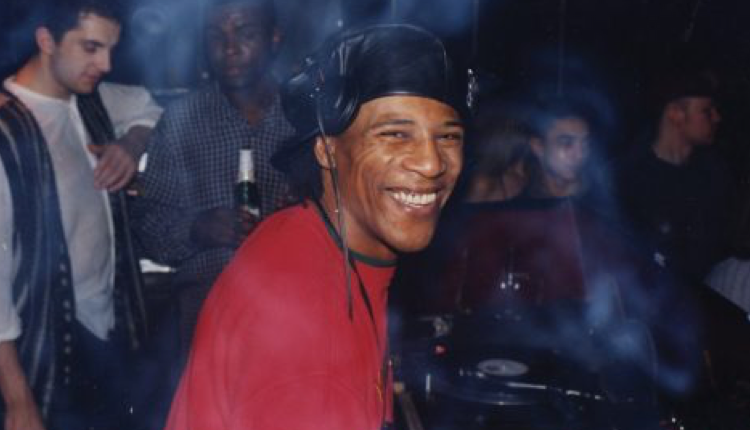 DJ Paul 'Trouble' Anderson dies aged 59

Founding Kiss FM DJ Paul 'Trouble' Anderson has died after a long fight with cancer.
Paul was a DJ in the clubs and on the radio, as a founding member of the pirate Kiss FM in 1985.
He went legal with the station in 1990 and hosted Paul Anderson's Advanced Dance' mix show every Saturday night at 9.00pm, running for eight years to become one of the station's most popular shows and a pre-clubbing ritual for a whole generation of nineties Londoners.
In 2012 Paul resurrected the show, re-uniting with Kiss FM founder Gordon Mac for the launch of a new digital and internet radio station Mi-Soul.
When Paul first developed lung cancer in 2012 the response of the dance music scene was immediate, with his peers organising a special 'Paul Anderson: Celebrate Life' charity event at London's Ministry of Sound.
Fellow DJ's such as Norman Jay, Joey Negro, Danny Rampling, CJ Mackintosh, Phil Asher, Bobby and Steve, and Robert Owens appeared, amongst others, to help raise money. Following treatment, Paul's cancer went into remission allowing him to return to work. A residency at the Bussey Building was just one of the regular gigs where he performed over this time.
Paul was also a popular draw on the growing circuit of international dance music festivals and it was upon returning from such a festival in Croatia late this summer that he learnt his cancer had returned and would prove terminal.
Paul kept working as long as his health allowed, delivering his final Mi-Soul mix show in November shortly before his death. Paul 'Trouble' Anderson was born 28th September 1959, died on 2nd December. He is survived by five siblings and three children Heidi, Paul Jnr, Rio and grandson Jamie.
A full tribute has been posted by Mi-Soul and you can read it here.
The first club I went to regularly was the Electric Ballroom in Camden Town. The Dj's were George Power, Paul Murphy, @gillespeterson and the amazing Paul Anderson, who in his heyday was one of the best ever. #RIPTROUBLE HT @DJTrevorNelson pic.twitter.com/bArRJdFI8v

— Errol Murray (@ErrolMurray) December 3, 2018
RIP PAUL Paul Anderson (Paul Trouble Anderson).THE DJ WHO ALWAYS STAYED TRUE TO THE SOUL AND WITH THE SOUL …. love and miss you. 🙏🏼🙏🏼🙏🏼🙏🏼R.I.P. https://t.co/EQhgQaeAoc

— Barbara Tucker (@imbarbaratucker) December 2, 2018
Everywhere Paul Anderson played he generated an ambience and brought about a feelgood energy, which would transcend beyond dance floors. His lively character, charm, feistiness, honesty… https://t.co/1NMMui0c63

— @MsMarciaCarr (@TalkingMusicPro) December 2, 2018
This video sent to me by my cousin Derek Redhead show's our beloved Paul Anderson doing what he did best played and danced gonna miss them silky moves bro. Dancing and playing with other in the massive rave house up there..RIP xxx https://t.co/DALzDAEvO5

— MC CHALKIE WHITE (@mc_chalkiewhite) December 2, 2018