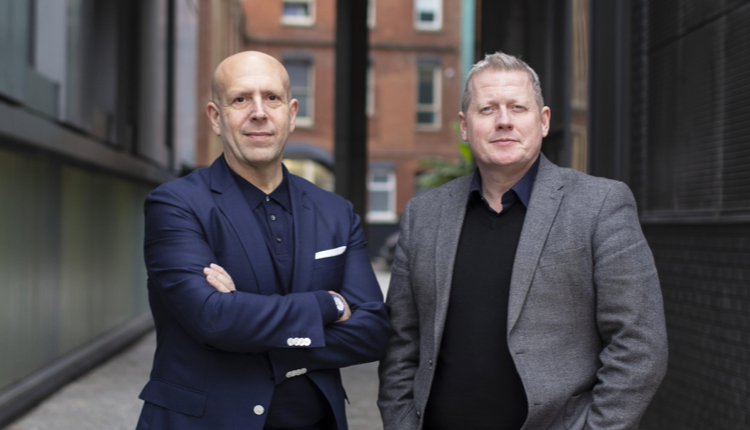 Howard Kosky, CEO & founder and Peter Mitchell, group managing director of markettiers4dc
markettiers4dc launches podcast company

Communications group markettiers4dc has today launched 4DC, a global end-to-end strategic podcast consultancy.
The new service has been developed, the company says, to serve the hundreds of brands actively seeking to understand the opportunity and value of radio-on-demand.
Peter Mitchell, group managing director, markettiers4dc, explained, "The podcast space is booming. A lot of brands have their toe in the water because they want to be heard but don't necessarily understand what the best approach is. And, as a service sector, no one is owning it.
"For almost 25 years, we have been leveraging audio strategy to help brands create value," continued Mitchell. "Over the last few months, hundreds of clients have come to us and told us they are confused about the opportunity podcast presents and how they should measure success. Today's launch of 4DC is a direct result of market dynamics, our strong heritage and expertise. The consultancy willenable brands to realise what's possible when they strategically engage with podcast as a marketing and advertising channel."
The new service launches today with several clients, including Oracle.
Chris Talago, vice president PR and communications, EMEA & JAPAC, Oracle, said, "We believe there's a lot of potential for podcasts. Not only across the Oracle business but also from a multi-territory perspective. We've trialed different approaches to podcast creation and distribution but knew it could deliver so much more value. We have every confidence that 4DC's audio experts will develop engaging content and getting it in front of the right audiences."
4DC will sit as a stand-alone arm of the markettiers4dc group, which currently houses four additional communication services: Through the I, Opinion Matters, Sound Creative, and markettiers.