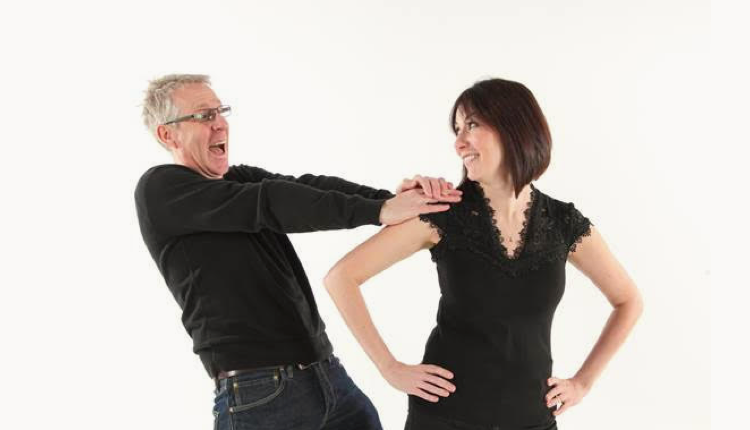 Louisa Hannan and Alun Newman are taking over the mid-morning show from Sasha Twining on BBC Radio Solent from March 4th.
Sasha has been on the 10am – 1pm daily programme for the last three years, and has decided to step down.
Her replacements will be Louisa Hannan, current host of the afternoon drivetime show, plus the show's former producer Alun Newman.
Louisa said: "Mid-morning is my favourite time of the day to be on air. The listeners are already into their day, and ready to share life experiences and personal stories with us. Can't wait to get started. It's a long time since I've co-presented, and if there was one person I'd love to pair up with again it would be Alun. He's certainly going to keep me on my toes, you never know quite what he might say next!"
Alun added: "It's going to be a rollercoaster ride of a radio show. Working with Louisa Hannan is a dream come true, she's, professional, hardworking and determined. I'm going to bring the balance – anxiety, chaos and confusion."
Sasha joined BBC Radio Solent 10 years ago to host Saturday Breakfast and has previously worked at LBC, Sky News and KLFM where she hosted breakfast. "It has been a really tough decision to leave my full-time show," Sasha said. "I'm really proud of the depth and breadth of stories we've covered in the last three years. I will never forget how people have opened up and shared the most incredible life experiences with me. It has been a privilege to be considered a part, even in a small way, of their lives. I'm looking forward to having the time to continue my work with other parts of the BBC on radio and on television. I can guarantee that Louisa and Alun will have a great time on the show, I'm looking forward to listening to what they get up to!"
So, my last show @BBCRadioSolent is week on Friday, announcement made in last few mins… very sad to go, but lots planned.. pic.twitter.com/maUf48LWiz

— sasha twining (@SashaTwining) February 13, 2019
Managing Editor of BBC Radio Solent Sarah Miller said: "Sasha brought a real depth to the show's journalism and balanced it perfectly with a great sense of fun. She's a joy to work with and it is great that she will continue to work with us and other BBC stations."

A new host for afternoon drive to replace Louisa Hannan has not been announced as yet.

Need a new or improved logo for your radio station? Visit OhMy.Graphics and see how awesome you can look.

Posted on Wednesday, February 13th, 2019 at 11:46 am by Local Reporter