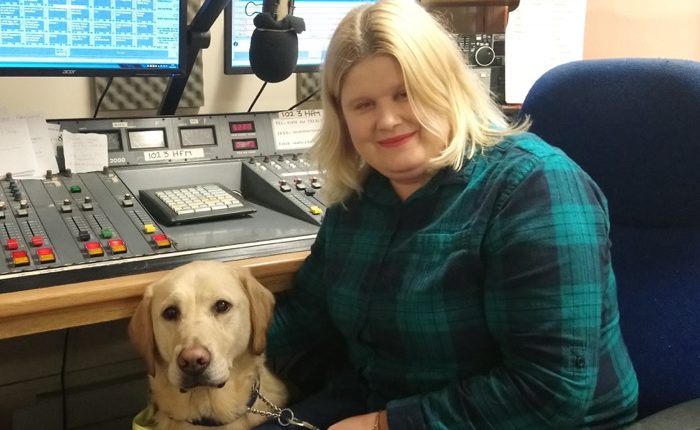 Life-long dream comes true for blind radio presenter

A blind radio presenter will realise her life-long dream when she begins presenting a regular day-time show.
Becca Robertson is to host the new weekday Home-Run afternoon show, on Market Harborough-based community station Hfm, from Monday February 25th.
Born blind, the 42-year-old had some sight restored when she was a toddler, following several operations, but lost much of it again after contracting Measles aged four, which in turn caused glaucoma.
Becca said: "I have always absolutely loved radio but never thought I would be able to do it, not just because of my blindness but self-confidence too. I used to record things in my bedroom when I was younger, pretending to be on the radio, and never in my wildest dreams did I ever think I would be hosting one of flagship shows on Hfm."
Chris Jones, Programme Controller at Hfm said: "Becca has done a great job over the years presenting at weekends and I am excited at the prospect of her warm, bubbly style coming to weekday afternoons. We are all very proud of her achievements."