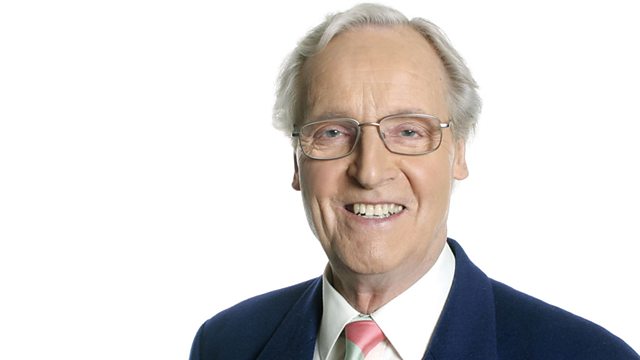 Nicholas Parsons to be honoured by TV and radio writers

Radio and TV presenter Nicholas Parsons CBE is to be honoured later this week at the 45th annual Broadcasting Press Guild Awards.
The actor and gameshow host has presented Radio 4's Just A Minute for over 50 years and hosted ITV's Sale of the Century for 12 years and on Friday he will receive the Harvey Lee Award for Outstanding Contribution to Broadcasting.
On December 22nd 1967, Nicholas hosted the first edition of Just A Minute on BBC Radio 4, a role he has carried out ever since, missing just one recording (when he had flu). In 1971, he also became host of the ITV gameshow Sale of the Century, which he presented for 12 years.
Other broadcasting highlights have included appearances in The Comic Strip Presents (Channel 4), Doctor Who (BBC One) and hosting Have I Got News For You (BBC One).
The BPG's chairman, Jake Kanter, said: "Our Harvey Lee award winner is being recognised for seven decades of TV and radio entertainment, and in particular his contribution to one of the BBC's longest-running programmes. Panelists have come and gone, the gamesmanship and gags have evolved, but Nicholas Parsons remains in the hot seat at the centre of it all. His warmth, sharp wit, and clear-headed determinations in rooms full of fast-talking show offs have kept him at the top of his game."
The BPG Awards are selected independently by journalists who write about TV and radio – correspondents, critics and previewers. The awards lunch, at Banking Hall in the City of London on Friday, will be attended by the winners, BPG members and leading broadcasting executives.