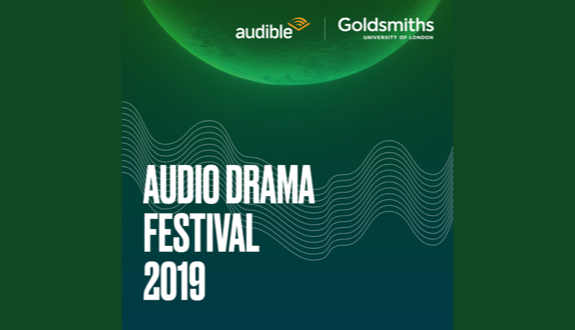 Two-day Audio Drama Festival returns to London

Speakers from BBC Radio 4, BBC Sounds and Audible are lined up to take part in this year's Audio Drama Festival.
The two-day event, at Goldsmiths' New Cross Campus on 11th & 12th May 2019, will include talks from Dirk Maggs, Jeremy Howe, Roy Williams OBE, Jason Phipps, Sarah Woods & Jessica Dromgoole amongst others.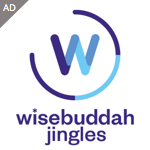 Richard Shannon and Philip Palmer, Founders of the Goldsmith Audio Drama Festival, said: "This year's Audio Drama Festival is the most exciting so far! We have attracted leading figures in the industry, both from mainstream broadcasting and podcasting.
"The festival brings together the most exciting people in all areas of the industry and the two days should point the way forward in the audio industry, which is now being driven by on-demand productions."
The festival features Keynotes, Live Audio Dramas, Curated Plays, Live Pitching Panels & 'Meet The Producer' Segments, with a mix of live performances, workshops and 'meet the producer' events including:
An opening lecture from Dirk Maggs, a Director best-known for his adaptations of Douglas Adams' Hitchiker's Guide To The Galaxy and Neil Gaiman's Neverwhere for the BBC; and the Audie award-winning Alien trilogy for Audible
A keynote from Jeremy Howe, Editor of The Archers, and former Commissioning Editor for BBC Radio 4 Drama & Fiction where he oversaw more than 300 productions a year, including Book At Bedtime and all drama for BBC Radio 4
A presentation from Jason Phipps, Commissioning Editor of Podcasts at the BBC, discussing the UK's podcasting landscape, BBC Sounds and the BBC's approach to drama and podcasting
A presentation from Steve Carsey, Director of Original Content for Audible UK, discussing what Audible looks for when commissioning its award-winning, original, long form drama. Carsey will also chair a "Dragon's Den" style pitching panel alongside Prix Italia-winner, Home Front Editor and BBC Drama New Writing Co-ordinator Jessica Dromgoole, and Colourful Radio Producer Jacqueline Malcolm
A special guest appearance and Q&A with BAFTA-winning dramatist, playwright and screenwriter Roy Williams OBE
Live performances of student audio dramas
Curated 'listenings' of critically acclaimed audio dramas
Details and tickets at EventBrite.