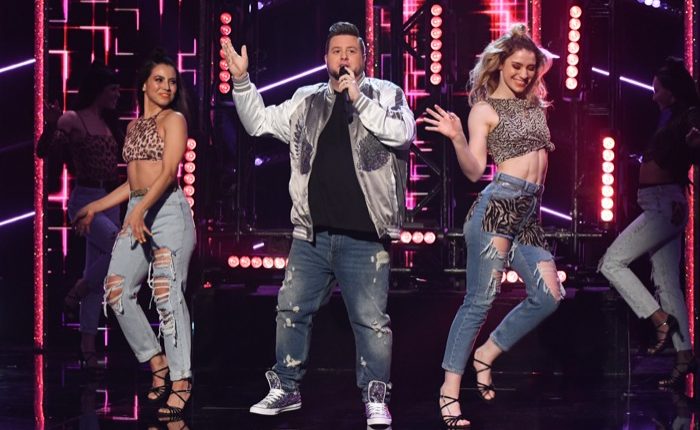 BBC station sound producer Matt Vaughan returns to ITV

BBC Station Sound Producer Matt Vaughan is to appear on an ITV programme to see how much weight he can lose.
Matt previously appeared on ITV's Change Your Tune, and has now secured a slot on ITV's Save Money: Lose Weight which uncovers money saving tricks and looks at the latest diets, presented by Sian Williams and Dr Ranj Singh.
On Tuesday 7th May at 7:30pm the Dukan Diet is road tested by Matt. This diet is split into phases, designed to lose, stabilise and maintain weight-loss.
Matt started the "The Diet Journey blog" showing that you can have a busy work/family life and still lose weight. Matt tells RadioToday: "I felt it was important to start the blog, as men tend not to talk about this subject". "I cook the meals at home for my wife and our 2-year-old son and I wanted to part my knowledge on how easy cooking can be."
When Matt started his blog just over 2 years ago, he was over 22 stone and prior to the new ITV show he lost 3 stone. Matt adds: "It will be really interesting to see how ITV can help me continue my weight loss and help me become the healthy father I want to be."
The Diet Journey has gained over 20,000 followers through all of his social media accounts, his blog thedietjourney.com has had over 60,000 hits which help keeps Matt focused "I love to help others, who like me, love food and struggle with their weight".
Matt has been a presenter at many stations in the UK working for the UKRD and GWR group, his production work has been on GWR and UKRD stations, he also held the role as S&P production manager for the Heart Network.
As a freelancer, he has voiced radio commercials for several brands and has created freelance production work for Radio Nova in Dublin and WLR FM in Waterford. He is now a station sound producer within BBC local radio.