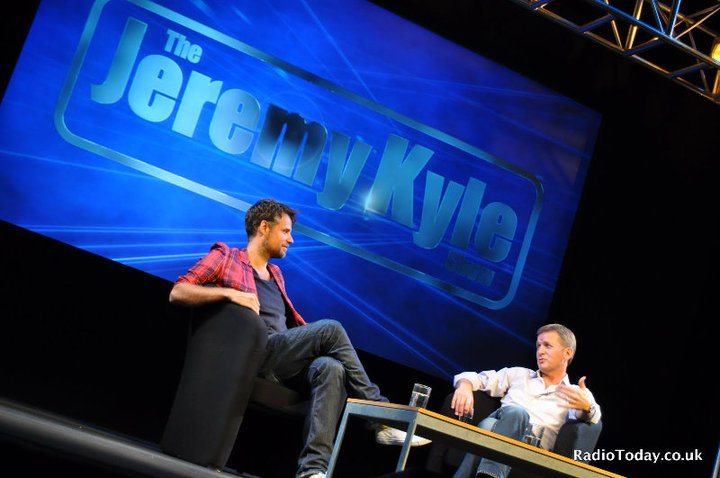 The Jeremy Kyle Show cancelled by ITV after death of guest

ITV has canceled The Jeremy Kyle Show after a recent guest, Steven Dymond, was found dead.
The former radio presenter has been on ITV daily since 2005, but no more episodes of the programme will be shown on TV or available via ITV Hub.
The episode with Steven, during which he took a lie detector test, will also not be broadcast.
Jeremy returned to radio last year with a weekly show on talkRADIO, but this show only lasted a few months.
A statement from ITV says: "Given the gravity of recent events we have decided to end production of The Jeremy Kyle Show. The Jeremy Kyle Show has had a loyal audience and has been made by a dedicated production team for 14 years, but now is the right time for the show to end.
"Everyone at ITV's thoughts and sympathies are with the family and friends of Steve Dymond. The previously announced review of the episode of the show is under way and will continue.
"ITV will continue to work with Jeremy Kyle on other projects."
Jeremy Kyle started his broadcasting career in radio, and is well remembered in the industry for his late-night phone-in shows, Late n Live and Jezza's Confessions, both networked across a number of commercial radio stations including BRMB and Century FM.
In 1997 he joined BRMB in Birmingham, presenting Late & Live and Jezza's Jukebox. He met his second wife Carla when she entered and won the Two Strangers and a Wedding contest run by the station.
Jeremy also worked at Orchard FM, Leicester Sound and Invicta FM in the 90s before moving on to Virgin Radio, Capital FM and Essex FM in the noughties.
His last regular radio show was at talkSPORT ten years ago when he hosted The Jeremy Kyle Sunday Sports Show.