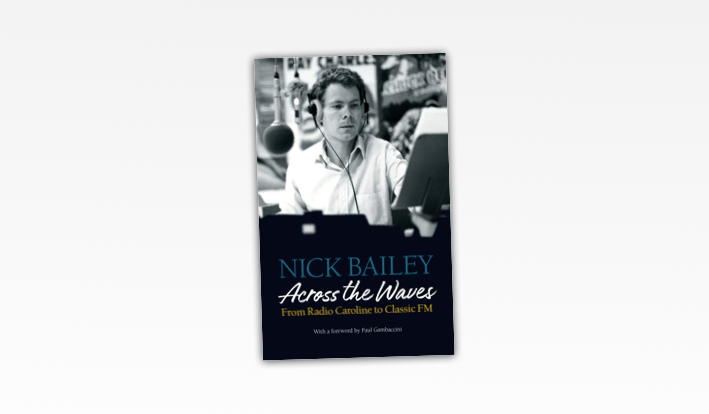 Nick Bailey writes autobiography on his life in radio

Radio broadcaster Nick Bailey has released his autobiography detailing five decades of radio presenting from Caroline to Classic FM.
From his time on pirate radio in the Swinging Sixties to being the voice that launched Classic FM, Nick Bailey's career spans fifty years of broadcasting.
Nick spent 25 of those years on Classic FM.
This memoir takes us from Nick's early childhood in post-war London to the glorious sunshine of Sydney and onwards, as he pursues his ambitions in radio, indulges his passion for travel and looks for love.
In locations as diverse as the pitching waves of the Irish Sea, Cold War Berlin, the sweltering Australian outback and the last days of colonial Hong Kong, Nick brushes shoulders with the likes of the Duke of Edinburgh, Twiggy, Peter Ustinov, Olivia Newton-John, the Bee Gees, Henry Ford II, Ludovico Einaudi, the King of Tonga and Iggy Pop.
The book is also illustrated with over 140 personal photos and is available here.