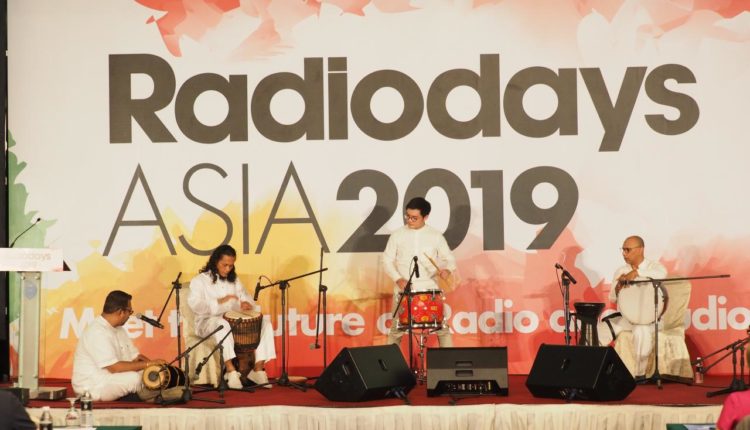 Over 300 radio and audio professionals are gathering at the Hotel Istana, Kuala Lumpur, Malaysia today and tomorrow for the first-ever Radiodays Asia.
Created by the team behind Radiodays Europe, the new event opened on Tuesday morning with music from Drums of Asia – a performance of music from Malaysia and across the region.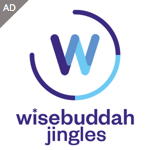 It has 60+ speakers, 150 companies attending and 40+ sessions over two days.
Radio personalities from Malaysia, Ezra Zaid (Head of Digital & New Media, BFM 89.9, Malaysia) and Lee Chwi Lynn (Presenter and Editorial Lead & Evening, BFM, 89.9), are hosting the conference, bringing their knowledge of local radio and local radio issues.
Brits attending or speaking at the event include Virgin Radio's Mike Cass, Radioplayer's Mike Hill, Ignite Jingles's Chris Stevens, Radiocentre's Mark Barber, BBC World Service producer Amelia Butterly and researcher Lucile Stengel, Channel 4 (UAE)'s Jon Kirby, AIM's Richard Phelps, and James Cridland.
Radiodays Asia 2019 is off and running. 300+ radio folks from all over Asia and beyond get together in Kuala Lumpur, Malaysia #rdasia19 #radiotoday pic.twitter.com/C7ZRexLyWB

— RadioToday Live at #rdasia19 (@RadioTodayLive) August 27, 2019
Joining Ezra and Lee to welcome the delegates to Radiodays Asia was the publisher of AsiaRadioToday and radioinfo Australia, and co-founder of the conference, Steve Ahern.
"The milestones in human history were achieved because people dreamed of a future goal and worked to achieve it…This is an exciting time for our industry. The new age of audio is here; radio is alive with dreams and opportunities. Let's reach out and grab them!" said Steve.
Ignite Jingles and Chris Country's @chrisukstevens is here at Radiodays Asia, and steps up to talk about his new challengers. He's very optimistic "New technology brings new opportunities, and that's great for the listener". #RDAsia19 pic.twitter.com/alQl3mLjp4

— RadioToday Live at #rdasia19 (@RadioTodayLive) August 27, 2019
The Founder of Radiodays Europe & Radiodays Asia, Anders Held, invited the radio industry to join together worldwide to ensure the future of radio. He said: "Radiodays Asia is here today at the invitation of organisations in the Asia- Pacific, there has already been a number of years of collaboration between originations in the Asia-Pacific and Radiodays Europe. Now we are joining hands to create this new professional event, as a meeting point for radio in Asia and other parts of the world.
"I am convinced we can learn from each other. We can inspire each other. We can develop our content and business to give our listeners even better radio and audio in the future.
"One of radio's strengths is that it is local. In your local language, connecting with your audiences needs and everyday life. But the challenges and rapid changes in how people listen, how they use media, how they find their music and information, are global. The trends are global, the technical platforms and innovations are spreading globally. And some of the new big players reshaping the audio business are global giants like Apple, Google, Spotify and Amazon."
Radioplayer's @RadioMikeHill says we should work together "strategically, not commercially" around the world to create the opportunities for radio in cars. "Car companies want us to work together with them" to make the best experience for radio in the car". #RDAsia19 pic.twitter.com/E2F2Mozdl2

— RadioToday Live at #rdasia19 (@RadioTodayLive) August 27, 2019
The opening keynotes included 'Good morning India!' by Abraham Thomas (CEO, Bigfm, India) and 'Radio: Alive with ideas' Joan Warner (CEO, Commercial Radio Australia).
"This is a very exciting time for Radio as it adapts to the ever changing media landscape. Radio continues to be the second most accessed media in India reaching 65% of the population paving the way for hyper-local content reaching corners of the country where other media don't reach.
Radio is also considered the most credible and trusted source of information over other media. The growth in digital has in fact, opened up numerous opportunities for audio entertainment. On the one hand, Radio stations are amplifying their reach and visibility using digital platforms, while digital platforms are using radio to tap into audiences. Radio Content is also getting on to digital platforms via podcasts etc." said Abraham Thomas.
'It's time to raise our sails high rather than batten down the hatches' Cath Dwyer, ABC advocates that the role of public media is more important than ever before @RadiodaysAsia #RDAsia19 @cathdwyer pic.twitter.com/QMsl2TUDut

— Mark Cummins (@MarkCummins_) August 27, 2019
"In one day, a listener can wake up to breakfast radio, listen in the car using DAB+, follow a radio show page on Facebook, listen on demand to a radio podcast, use a mobile app or listen on a smart speaker such as an Amazon Echo using voice technology. To make all this happen, radio has forged new partnerships with global giants and utilised our deep content expertise to create new customer experiences. Radio is very much alive with ideas. We should all feel proud of the ground-breaking work that's being done in these new areas to make sure radio is easily available wherever our listeners need us to be." said Joan Warner (CEO, Commercial Radio Australia).
James Cridland rounded off the opening session with a presentation on artificial intelligence, big data, self-driving cars, 5G, programmatic advertising. He said: "Radio has the power to unite us – to give us more understanding of the world and people around us. Radio can have many positive effects on mental health, social inclusion, and understanding of our fellow human beings. Remember the power that we all have. The power of radio."
Team from @BBC talking fake news and the ordinary citizen. #RDAsia19 pic.twitter.com/X6X3Lj77EN

— Radiodays Asia (@RadiodaysAsia) August 27, 2019