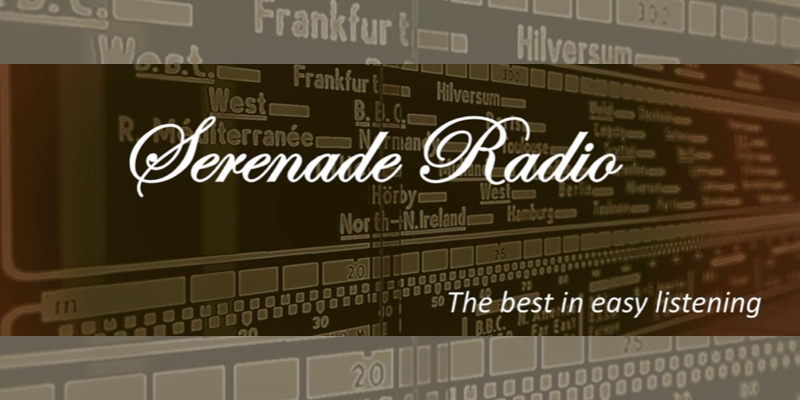 Serenade Radio to join Dorset DAB multiplex

Online service Serenade Radio is going on DAB and has chosen Dorset as its first area to broadcast to.
The station, playing melodic favourites from the likes of Frank Sinatra and the Carpenters to Ella Fitzgerald, Sammy Davis Jr and Bing Crosby will be available on the "Bournemouth" multiplex from July 27th.

Founder and Station Manager Andy Marriott launched the service five years ago which he says has attracted 'a growing and hugely enthusiastic response'.
The move to grow the station is a response to the loneliness experienced by so many older listeners during this time of COVID.
He said: "We felt there was an appetite for a grown-up radio station – with real music from the finest composers and performers alongside the company of a friendly team of gifted, warm presenters.
"If you're aged over 60, there is so little around to listen to these days – but we've changed that."
The station is staffed by radio professionals who give their time free as they love the music and the approach of Serenade Radio.
Voices such as Patrick Lunt's, once heard on BBC Radio 2 play a part, alongside Jane Markham who was on Newsbeat and Classic FM. John Darvall from BBC radio/BFBS is part of the team; and Paul Robey, known for his BBC work in the East Midlands.
The weekends feature Krissi Carpenter from Irish radio and the BBC – and David Lloyd.
"We are delighted that donations have allowed us to appear on the Arqiva multiplex at this important time", added Andy.
The Arqiva Bournemouth mux covers 775,000 people are stretches from Dorchester and Weymouth in the west to Shaftesbury in the north and Christchurch in the east.