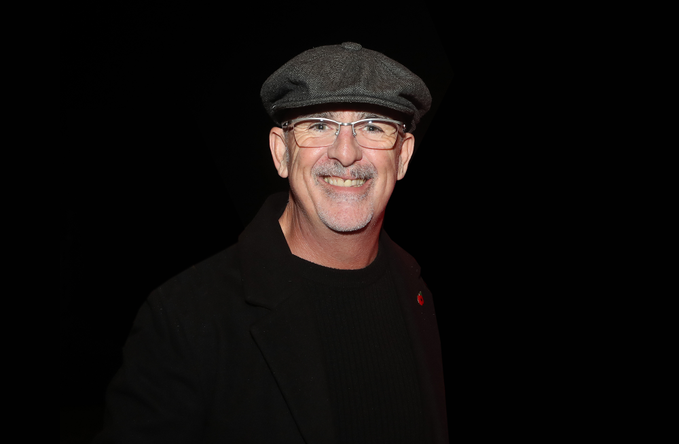 Welsh radio presenter and stadium announcer Andrew Tommo Thomas has died suddenly.
Tommo has worked at the BBC and Nation Broadcasting stations, with spells at BBC Radio Cymru, Radio Ceredigion, Radio Carmarthenshire, Radio Pembrokeshire, Bridge FM and Nation Radio.
He was also a stadium announcer at Wales' home football matches and at Parc y Scarlets rugby ground in Llanelli.
The club announced the sad news on Tuesday evening, saying: "We are devastated to hear that the voice of Parc y Scarlets, Andrew 'Tommo' Thomas, has passed away suddenly. Tommo was a hugely popular figure as the Parc y Scarlets match-day announcer, a passionate Scarlets fan who brought his huge character and energy to every match.
"Tommo loved the Scarlets and put his heart and soul into his role. He was much loved by supporters, players and staff.
"Our thoughts and prayers are with his wife Donna and son Cian at this sad time."
Nation Broadcasting issued this statement: "Everyone at Nation Broadcasting is devastated by the news that one of our most popular presenters Tommo has passed away.
"Winner of the 2011 Commercial Radio Presenter of the Year for his work on Radio Carmarthenshire, over the past 20 years Tommo has been an integral part of Nation Broadcasting's family of local radio stations in Wales and had been looking forward to presenting a new Welsh language show in the coming weeks."
Group Managing Director, Martin Mumford added: "Tommo had that rare ability to lift the spirits of everyone he interacted with. Wherever he went, he lit up the room. He was the most enthusiastic, loveable character you could ever wish to meet and will be sorely missed by everyone. All our thoughts are with his family."
Tommo was due to start a new show at Radio Carmarthenshire and Radio Pembrokeshire this week, having tweeted the news just yesterday.
We are devastated to hear that the voice of Parc y Scarlets, Andrew 'Tommo' Thomas, has passed away suddenly.

Tommo was a hugely popular figure as the Parc y Scarlets match-day announcer, a passionate Scarlets fan who brought his huge character and energy to every match. pic.twitter.com/DUz7Q9LTTU

— Scarlets Rugby (@scarlets_rugby) July 28, 2020
?????????????? Pob nôs Sul am 9 tan 10 ar @RadioPembs a @RadioCarms . ?????????????? Every Sunday night from 9-10, join me for my brand new Welsh music show, this Sunday from 9pm. pic.twitter.com/MWR1yNfYo3

— Andrew TOMMO Thomas (@TOMMORADIO) July 27, 2020
So sad to hear this news. Cymeriad a hanner. Such a lovely man, an interesting and brilliant story teller.. Always immaculate. #RIPTommo https://t.co/HZSSnA86xB

— Gethin Jones (@GethincJones) July 28, 2020
#Riptommo pic.twitter.com/Hjs0mrEtUM

— ⚽️kieran kiely ??????? (@comedy_kieran) July 28, 2020
Lost a great friend @TOMMORADIO ……
my brother by another mother.
Thoughts with his family & all his many friends.
Sleep well buddy.
Big boys do cry. ?#RIPTommo pic.twitter.com/fpptCrkZf6

— Rupert Moon (@RupertMoon) July 28, 2020
Very saddened tonight to hear of the passing of @TOMMORADIO.

Our thoughts are with his family and friends at this difficult time. Only spoke to him the other day too.

An absolute legend. Rest in peace my friend. ? #RIPTommo pic.twitter.com/lI9T9Ypu08

— Sean Rees (@SeanLlanelli) July 28, 2020
We are extremely saddened to hear the news that Tommo has passed away. He was a great friend and supporter of Crys 16 and was always proud to show his love of the Scarlets to the world.
Our thoughts are with his family at this time.@scarlets_rugby pic.twitter.com/p81NTJDRk9

— Crys 16 (@Crys16_Trust) July 28, 2020
Desperately sad news from our friends @scarlets_rugby – the voice of Parc y Scarlets who was always a friendly and familiar face on our trips west…

The thoughts of everyone @dragonsrugby go out to Tommo's friends and family #RIPTommo https://t.co/YahoXBcPWF

— Dragons (@dragonsrugby) July 28, 2020
Can't believe the news coming from west tonight. Tommo you were a true gent. PYS will never be the same!! #RIPTommo

— Matthew Rees (@Matthew_Rees_2) July 28, 2020
So sad to hear of the passing of @TOMMORADIO ? match days will never be the same ?? my thoughts are with his family & friends #NosDaTommo pic.twitter.com/Ep5mxNNELz

— Louise_Scarlet ??❤️??????? (@I_bleed_scarlet) July 28, 2020
Posted on Tuesday, July 28th, 2020 at 10:53 pm by Roy Martin