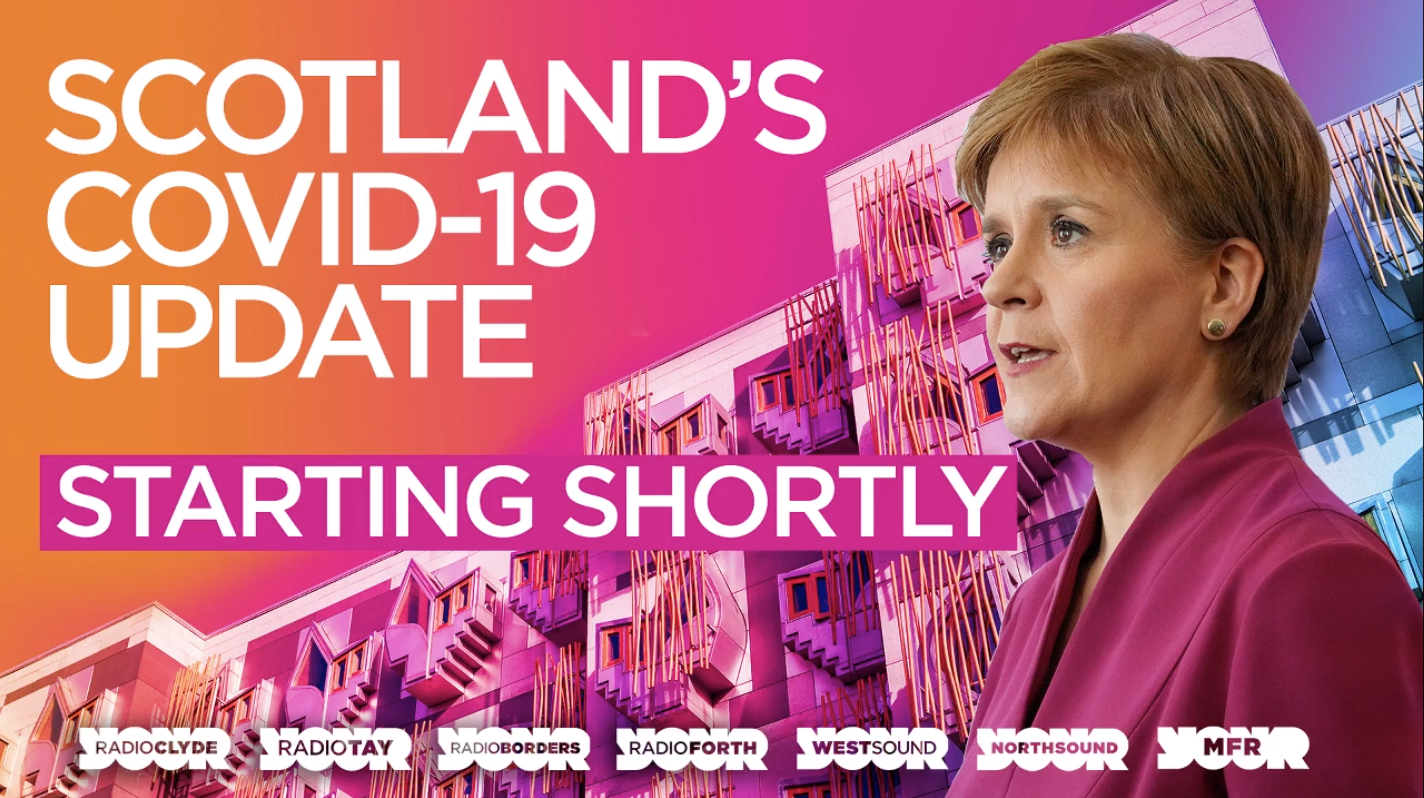 Stations including Clyde 1, Forth One and Northsound1 have apologised to followers of their social media channels, after a live video full of expletives was broadcast on Facebook.
It happened during the Bauer Scotland live broadcast of the First Minister Nicola Sturgeon's regular coronavirus update. The content was only on Facebook Live and was not broadcast on air on the radio stations.

In a post on social media, the company said: "We would like to unreservedly apologise to listeners and to the First Minister for Scotland for inappropriate language broadcast by a member of the digital Production team on a Bauer Media Scotland Facebook Live this afternoon. This was due to human error and the content was removed immediately.
"Additional processes will be put in place to ensure this does not happen again."
Screen recordings of the video have been shared on social media, where the production team member can be heard expressing his frustration that the incoming stream from the First Minister being shared wasn't in the usual place. After a number of expletives, he is heard saying: "I'm live to two thousand people and I've got nothing to f***ing show them because they've moved the f***ing stream. The thing they've moved it to I can't f***ing link to."
Somones Gonna Get Fierd In The Morning @forthone 😂 pic.twitter.com/x97iL1Qd4G

— Danzo 🏴󠁧󠁢󠁳󠁣󠁴󠁿 (@itzdanzo) August 20, 2020