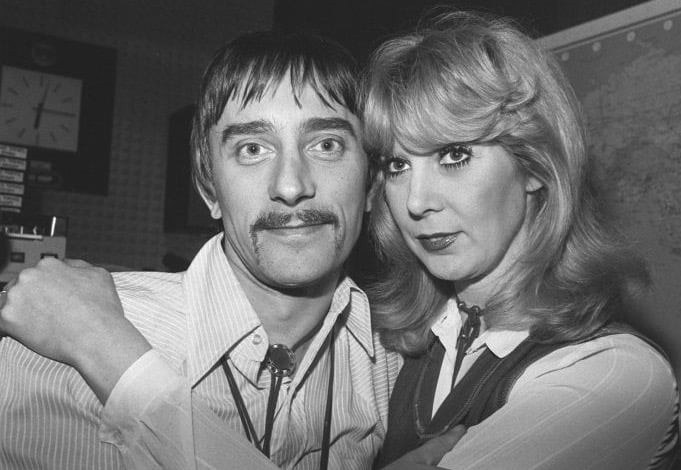 Friends and colleagues of the late Stuart Henry, and his recently deceased wife Ollie, have come together in a special programme to pay tribute one of radio's most unlikely on-air double acts.
The programme, 'Stuart and Ollie: By Their Friends' can be heard on the online station, United DJs this weekend.
It features many who worked with them including Steve Wright, Mike Read, Rosko, Tony Prince, Peter Powell, Neil Fox and Radio 1 Roadshow roadie, Smiley Miley. It's presented by Shaun Tilley, who Stuart and Ollie affectionately called The Boy Wonder.
Many archive recordings are included, with some being cleverly linked to the songs played throughout the show.
It's a nostalgic trip back to the golden days of radio, but also a celebration of the lives of the much-loved couple who ended up working on-air together because of Stuart's Multiple Sclerosis.
Rosko tells of when Stuart and Ollie went to stay with him at his home in California and how he and Ollie had to carry Stuart upstairs every night. Of Ollie, Rosko says: "She was an angel for him."
Peter Powell was given a lot of support from the pair when he started out, he says: "Ollie stood by her man every minute of every day." He also reveals the one piece of advice that Stuart gave him, which has helped ever since.
Mike Read has a funny story from when he stayed at Stuart and Ollie's house in Luxembourg and Steve Wright also has a similar story of a very long dinner with the couple and Stuart having to leave to present his Radio Luxembourg show.
Neil Fox tells of Ollie's rock n roll stories from early days and speaks with affection of how through Stuart's illness, the inseparable couple became an inseparable radio duo.
Smiley Miley, former Radio 1 roadshow roadie explains why they had a toilet installed while on the road and how it became known as Stuart's Room.
Former Radio 1 Controller Johnny Beerling became good friends with Stuart and Ollie. He recalls a time when he was told off by Ollie but says: "If anyone deserved the title saint, it was Ollie."
The programme ends with a moving piece from Stuart and Ollie during Radio Luxembourg's last broadcast in the early 1990s. You can hear Stuart struggling with his speech, but as always, Ollie is there by his side as she always was.
You can hear 'Stuart and Ollie Henry, By Their Friends' presented by Shaun Tilley, online at uniteddj.com or on DAB in Portsmouth and Norwich this Sunday 23 August at 7.45am and repeated the following Tuesday at 9.45pm.
---
Posted on Thursday, August 20th, 2020 at 7:21 pm by Steve Collins
---