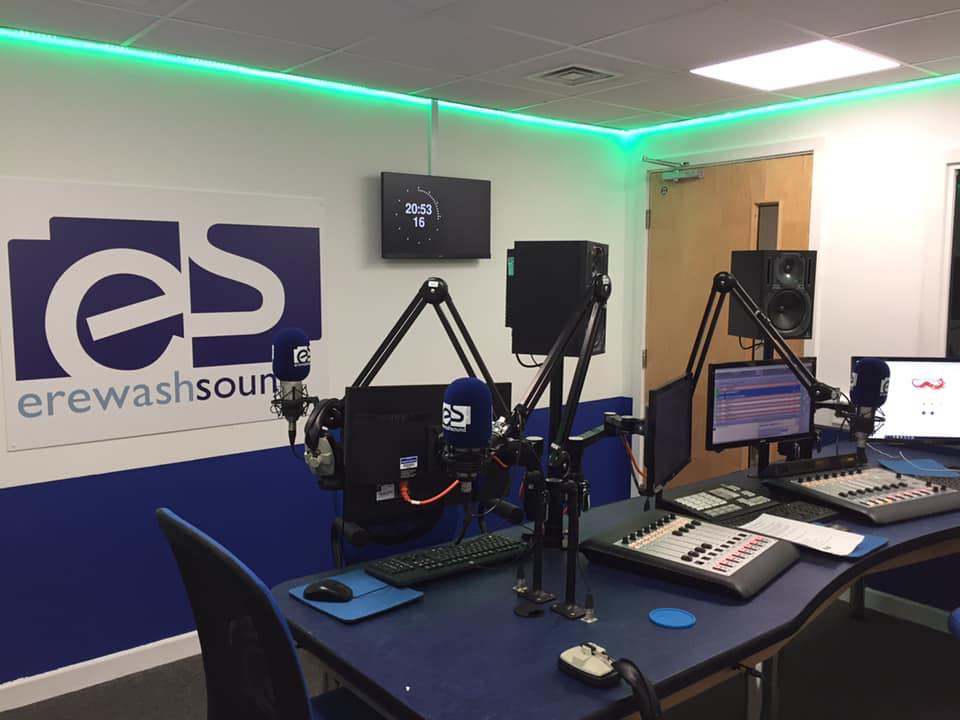 Test transmissions for a second FM frequency for Erewash Sound have started today ready for the big switch-on in a couple of weeks.
The station will be heard on 103.5 FM from October 12th after years of asking for improved reception.
The switch-on date has been chosen to coincide with Local Radio Day 2020, which Erewash Sound will be taking part in.
Station manager Jeff Martin said: "This means that we can now provide the radio station that we always wanted to in the first place, but couldn't do so due to broadcast restrictions which applied at the time.
"Although our output can also be heard online via our website, smart speakers and a smartphone and tablet application, we are excited by and are very much looking forward to more welcoming more listeners on FM, providing a service to even more local community groups, charities and local organisations through the free to air publicity they can enjoy and offering commercial promotional opportunities to businesses in the additional broadcast area."
Co-founder of Erewash Sound, press and publicity director Ian Perry added: "At a time when there is an ever-increasing need for local radio whilst we remain in the grip of a pandemic, and when the face of radio in the UK is undergoing significant change, what better time is there to launch our second transmitter for our much needed local radio station than on Local Radio Day? We're very excited by the prospect and can't wait to get the message out there to the people of Erewash as a whole!"
In the run-up, the radio station is mounting a marketing strategy using billboards, vehicles, leaflets and social media as well as corporate clothing to ensure that members of the public are in no doubt about the new frequency for its dedicated local radio service.
Created on Saturday, October 10th, 2020 at 10:10 am