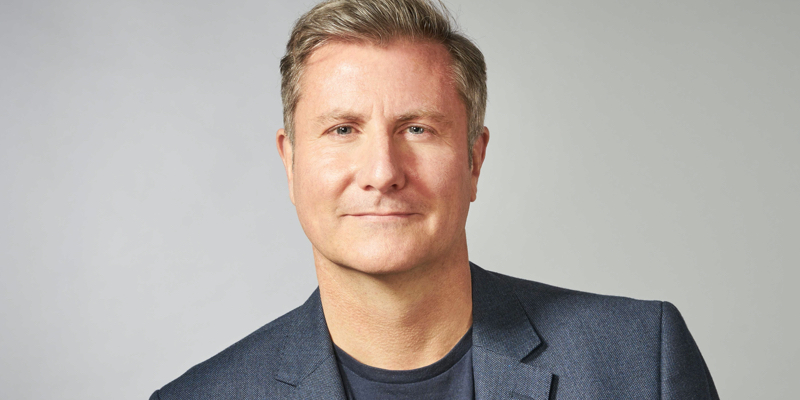 In an upcoming session at the Radio Academy Festival, Ben Cooper will lead a session on the changes happening to radio during the pandemic.
Ben, who was previously Controller of Radio 1, is now Group Director, Content and Music, Bauer Radio UK, and has also shared his thoughts with RadioToday:
This year we all became YouTubers – setting up our background for video calls that reflects who we are, whether it be a bookcase, a favourite framed poster or the 'don't judge me, I'm not revealing anything' plain wall. The Covid virus has proved to be a digital petri dish introducing new ways of working and living overnight that would have taken years to evolve. However in-between all the soulless Zooms and monologues on Microsoft Teams, a hundred year old technology has been keeping us company during our enforced isolation.
Radio is booming. The radio industry has seen huge increases in listening on connected devices as everyone battened down the hatches and tuned in. Here at Bauer, who have KISS, Magic and Absolute Radio and Greatest Hits Radio in their group of stations, saw an increase of over 40% in smart speaker listening across the portfolio during lockdown, with some individual stations scoring higher than that. You can read more about this here.
So, what a great time to start a new job in radio. Ok, it is a bit weird I grant you, sitting in my spare room in my shorts, not knowing how tall any of my new colleagues are. And I really miss bumping into people and having a corridor conversation rather than seeing my days chopped up into 30 minute or hour long agendas. However the great thing about living through a laptop is that I have visited new work mates at the touch of a button in Northern Ireland, Scotland and across parts of Europe that would have taken days of planning and travel.
What is also exciting is that I'm working for Bauer who want to reinvent commercial radio for the next generation of listeners. There is an energy and ambition amongst the talented team to work out the answer to the question – how do we produce and distribute the most creative, entertaining and informative radio that attracts audiences, artists and advertisers?
And while 2020 has been a year of heartache, uncertainty and fear, actually through it all, radio has been given some massive clues as to how to answer that question. Stations and presenters have been remembering the importance of communicating with their community but with a new honesty, humanity and authenticity – DJs expressing deeply personal reactions to Black Lives Matter, or crying live on air because of an emotional text message from an NHS worker living alone in a hotel room in order to protect their family.
The presenter reacting to a live situation connects with you in a way that podcasts and streaming services can only dream of. Add in this year's new found vulnerability and the relationship with the audience is strengthened way beyond any on demand content could hope for.
We have been reminded that the presenter is our friend and guide in the worldwide pandemic, providing company and a link to the outside world. Whether that has been discussing Tiger King, questioning panic buying of loo roll, or trying to work out why in a local lockdown you can't see a relative but if you put your house up for sale they could come round to view it.
Sometimes it takes a shock or dramatic moment in our lives to remind us what we have and what is important. That is certainly true of the radio industry and its audiences this year.
So, while your screen time over took that of a professional gamer, the more interesting fact is that 2020 will go down as the year radio reached new audiences in new digital ways, and reaffirmed its value in society by having a much more honest and authentic voice.
---
Posted on Tuesday, November 10th, 2020 at 10:11 am by Guest
---