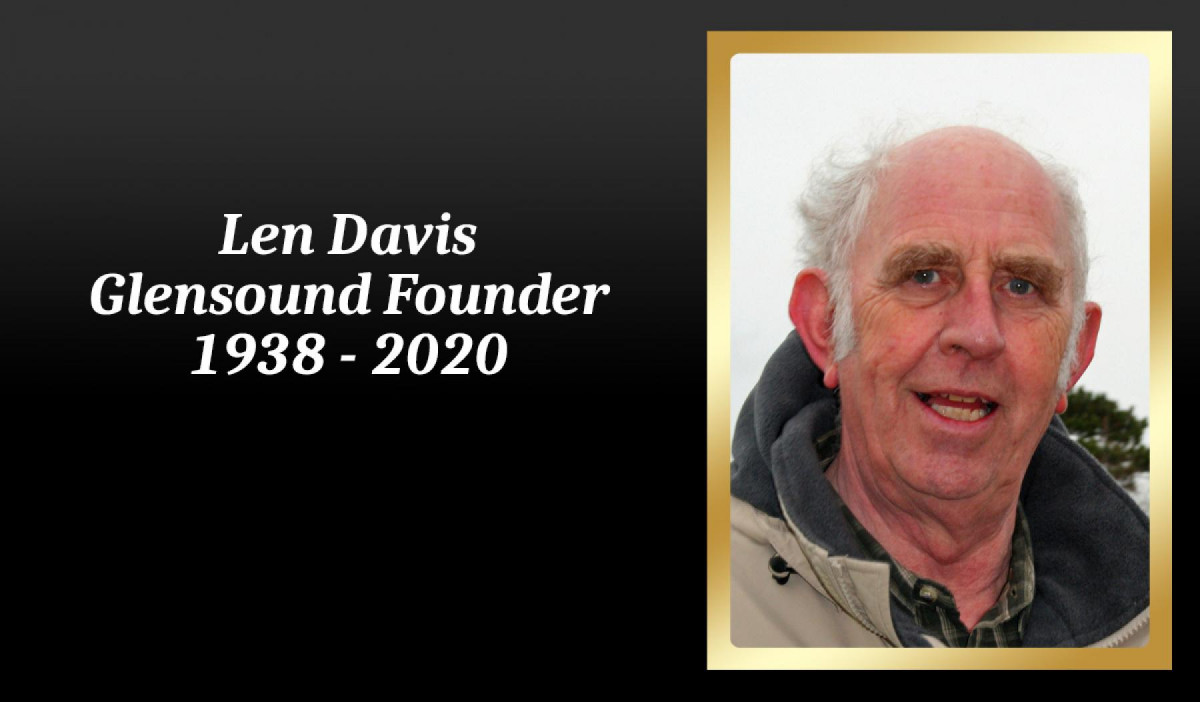 Glensound's founder and former Chief Design Engineer Len Davis has died after a short illness.
Before setting up the equipment company Glensound, Len worked at the BBC and designed the first TBU for their first ever phone-in show.
The company has paid this tribute on its website, along with an impressive calendar of highlights is his career:
"Len joined the Designs Department of the BBC as a graduate engineer in 1960. While working for the BBC, Len designed the first telephone balancing unit for their first ever phone in programme, 'It's Your Line'. Len left the BBC in 1966 to concentrate on growing his successful public address hire company that he'd started in his spare time. The hire company, Glensound Services, used all his own designed and manufactured equipment which he made in the garden shed.
Len's design skills and garden shed were well known to his old colleagues in the BBC and in 1969 they commissioned him to design & manufacture a distribution amplifier for Princes Charles' investiture. This was the first of hundreds of products that Len designed for the BBC and led to many World firsts, as Glensound Services became Glensound Electronics Ltd:
1971 – World's first unitised mixer
1977 – 'Mobile International Control Room' – World's first integrated commentary solution
1980 – World's first assignable mixer
1984 – Popularised coaxial commentators' equipment designed for ITV for use at the 1986 Commonwealth Games in Edinburgh.
1992 – Start of several designs for UK Parliament in the House of Commons and House of Lords (which continue today)
1994 – Designed world's first battery operated portable ISDN commentary mixer
2003 – Consulted on AES47, then designed the hardware for the first standard for network audio
Len retired from running Glensound in 2005 and immediately built himself a new garden shed and made himself a CNC router to make pcbs and panels on at home, so that he could continue doing what he loved…designing electronics.
Many of his designs are still used today across the broadcast world. From the BBC local radio consoles, to over 10,000 plus ISDN codecs, his designs are still going strong. Len can legitimately claim to be the king of the portable codec, and one of the UK's pioneers in broadcast audio design over the last 50 years.
Len's passing is a great loss to his family, to the Glensound team, and to the broadcast world. Len leaves behind his wife Gill, son Gavin, and daughter Tina.
At this time funerals have limited attendance, so Gavin and his family have asked anyone who would like to pay their sympathy to Len, to do so by contributing to a Just Giving charity donation in his honour. This will go towards research for a cure for Parkinson's and also support for Parkinson's sufferers. Any memories which you have of Len can be left here also.
The Just Giving details are here.
For an overview of Len's career please click the link to the website https://t.co/vWDGecA3Mq pic.twitter.com/7otf7FX07v

— Glensound (@GlensoundLtd) November 4, 2020
---
Posted on Wednesday, November 4th, 2020 at 10:46 pm by RadioToday UK
---