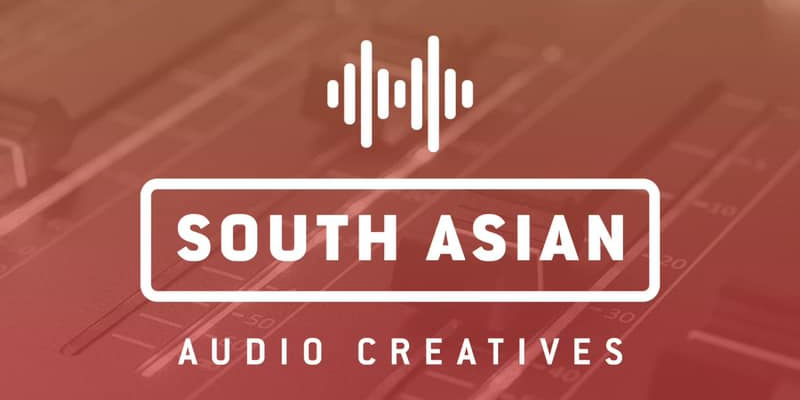 Campaign launched to put more South Asians on UK radio

A new campaign has been launched by a group of individuals wanting to highlight the lack of British South Asians on radio in the UK.
South Asian Audio Creatives (SAAC) claim British South Asian radio creatives are massively underrepresented in mainstream radio, and have created some images to show how many are on-air.

Research by the group shows there are just four presenters of South Asian origin across the major commercial national stations.
While at the BBC, Radio 1 and 2 have no British Asian presenters on a full time basis while 5 Live has a presenter of South Asian origin in its daytime line-up with another starting in the new year.
SAAC says BBC Radio 4 stands out on the national radio landscape as possibly the only station that has fully embraced British Asians and the contribution they have made to British culture and society.
We are highlighting the massive under-representation of South Asian presenters on mainstream radio in the UK. pic.twitter.com/5DSKgq0Ym7

— South Asian Audio Creatives (@SouthAsianAudio) December 7, 2020
Says Am Golhar, Media Voice & Creative Entrepreneur for SAAC: "It's Important to recognise that there is an issue, but more importantly to resolve this now and for our future generations. It's humiliating to see the amount of talent out there with British South Asians being almost completely overlooked by radio bosses.
"We need integration, not segregation".
With almost two decades in the business, BBC Asian Network radio presenter, journalist and DJ Bobby Friction adds: "I started on national radio 18 years ago and to see almost no progression across the industry in nearly two decades is quite frankly depressing. What does this say about us as an industry and as a society in general?"
Also lending his voice to the SAAC campaign is Asian broadcasting professional Mark Machado, Head of Production at 11-29 Media. Says Mark: "It's shameful that so many large radio stations in the UK think it's OK to employ us in IT, legal and finance departments but we aren't trusted to express our stories and experiences on the mic. Hopefully, these shocking revelations will lead to rapid change."
A final word comes from Sone Palda, Director of Westside Radio and Westside Talent: "It's massively disappointing seeing these current figures. I was part of setting up the UK's first Asian youth station back in 2000 – BBA Radio – where we developed many South Asian broadcasters that went on to present on some of the biggest stations in the UK. It's a big shame that such little progress has been made in the 20 years following BBA Radio for South Asian presenters.
"Through my own work in radio, both as a station manager and as a talent agent, I believe that from this point onwards we can really help to create change by working more closely together with the leading broadcasters."
Created on Tuesday, December 8th, 2020 at 2:00 pm