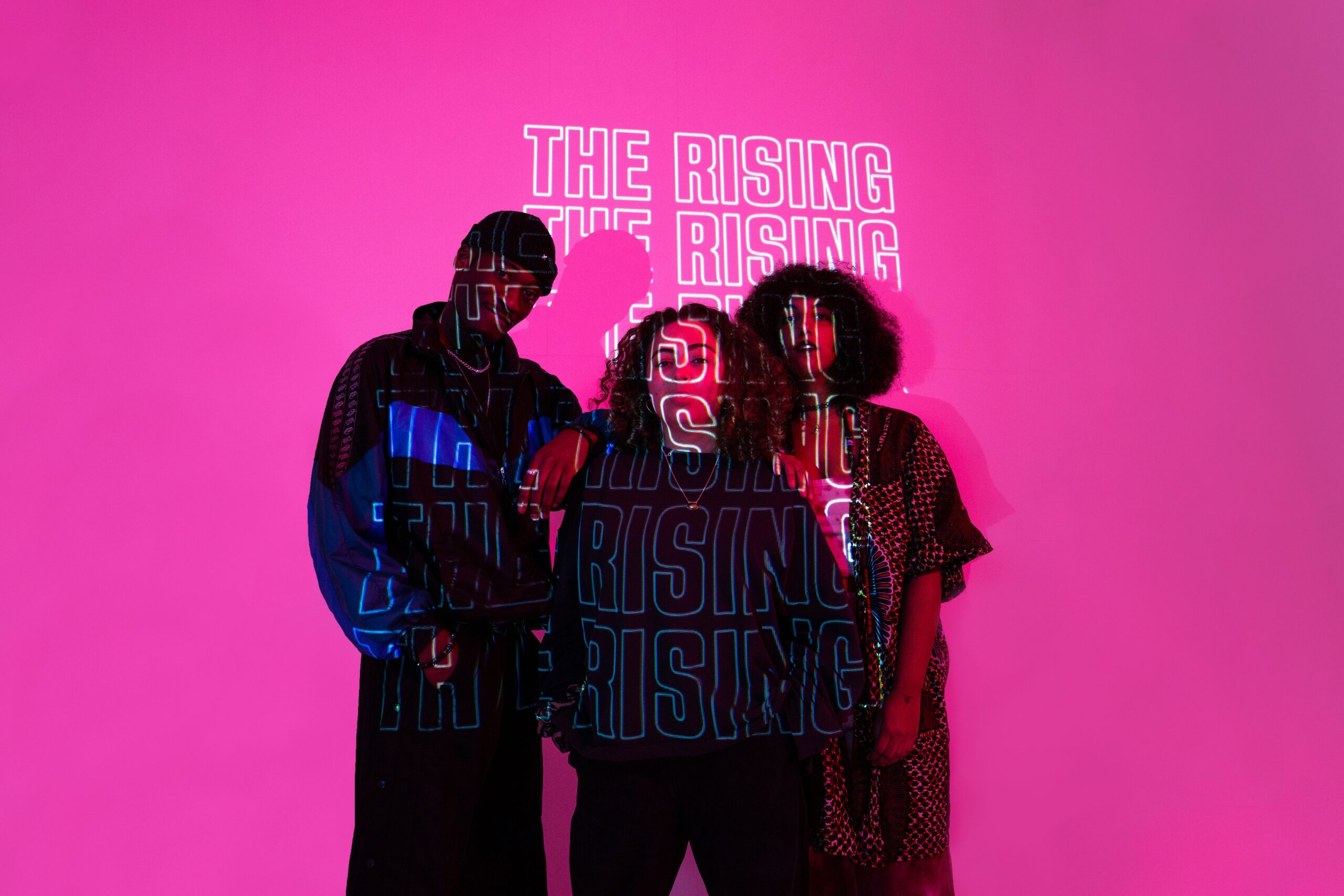 Community station Platform B has launched a brand new youth-led breakfast radio show in Brighton.
Backed by Youth Music's Incubator Fund, The Rising launched today (February 15th) fronted by Platform B presenters Jordi Carter, Erin James, and Elsa Monteith and produced by Eva Lunny and Bobby Brown.
The Rising will broadcast live from 9-11am every weekday, bringing new music, current affairs, and local news to the front and centre.
The station says the show will wake up the city with optimism, ambition, and a curated selection of untapped global and local talent.
Elsa Monteith says: "The Rising represents the energy and ambition our city is after in these extraordinary times. As presenters, we will pass the mic to new voices, provide companionship and connection in the early hours and stay true to our progressive roots and optimistic outlook. Rise up with The Rising!"
Bobby Brown, Senior Producer for Platform B says: "We're really excited to bring you a new breakfast show for Brighton & Hove. We've set out to entertain, engage and empower our local communities – we want to hear your stories, and spread the word on ways to keep the community spirit alive and kicking in challenging times. We want to inspire, inform… and have a laugh – Rise up with The Rising on Platform B!"
The project is supported by Youth Music's Incubator Fund, with funding from players of People's Postcode Lottery.
Matt Griffiths, CEO of Youth Music, adds: "We see again and again at Youth Music how young people are finding ingenious ways to navigate their way into the music industries. Nevertheless, their progress is all too often blocked due to entrenched inequalities in the music industries. Through our Incubator Fund, we are able to address these issues by investing in innovative projects like Platform B."
---
Posted on Monday, February 15th, 2021 at 5:48 pm by Roy Martin
---