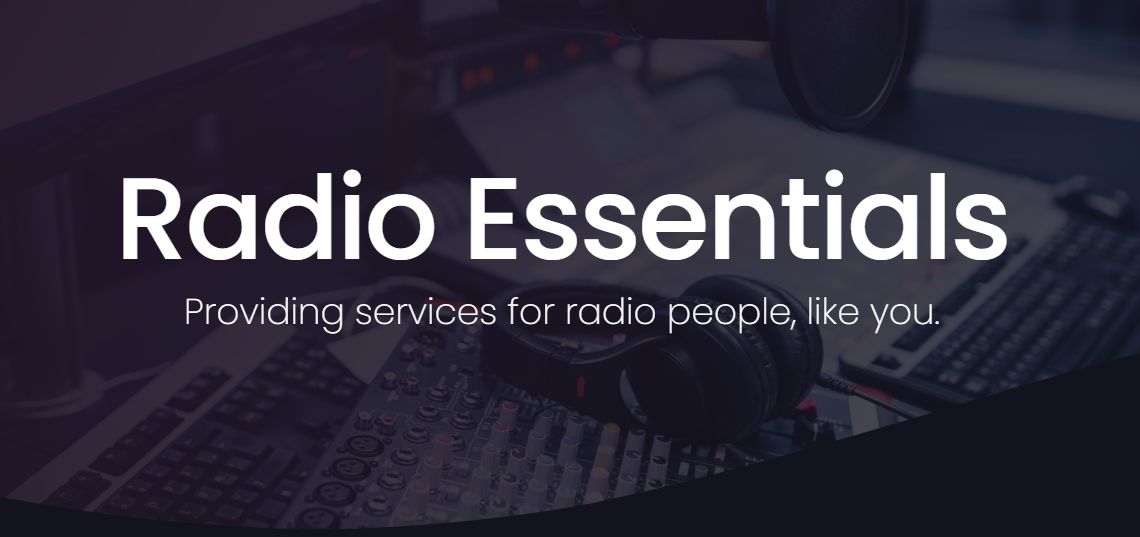 A website offering aggregated content from the web and social media has launched to help radio presenters and producers.

RadioEssentials.com provides information and links to news, showbiz, sport, music and more from around the world free of charge.
The plan, from the team based in Barnsley, is to offer a fully managed service including audio, prep, traffic news and more.
Becki, founder of Radio Essentials has been a writer for 10 years and tells RadioToday: "We are excited to be launching our first set of Services and look forward to offering more services over the next 12 months.
"Further Radio Essentials services will be launching throughout 2021 and if you have any feedback or suggestions, please don't hesitate to get in touch."
Here's what's on offer in this first phase of the planned launch:
1. Radio Essentials Talkers: The latest talkers and content shared by you. Want to share some content? Use the #talkeressentials
2. News Essentials: Updating every 20 minutes, the latest from IRN, Radio News Hub, Sky News and BBC News
3. On This Day Essentials: This day in history, celebrity birthdays and more.
4. TV Essentials: TV Listings, TV news and goss from the Soaps.
5. Showbiz Essentials: From Celebrity Jungle to Dancing on Ice, keep up to date on the world of celebrities and chart topping music with the latest news stories.
6. Tabloid Essentials: All the latest headlines from the tabloids, including The Sun, Daily Mail and The Times.
7. Sports Essentials: Stay up to date with all the latest sports news from the BBC, Sky Sports and Premier League.
8. Music Essentials: The latest music news, gigs and more.
For more information about Radio Essentials, call 0800 644 8181, email beck@radioessentials.com or follow their Twitter feed @RadioEssentials
---
Posted on Tuesday, February 16th, 2021 at 3:42 pm by Roy Martin
---