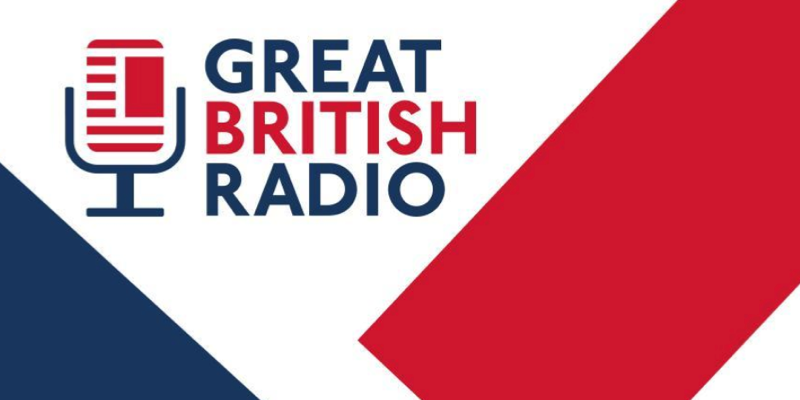 A new radio station created by former Capital Gold breakfast presenter Mike Osman is set to launch on March 28th.

Great British Radio aims to bring together everything people love about radio and will be streaming online.

The brainchild of Mike Osman and Kevin King, the team includes presenter and actors Linda Lusardi and Sam Kane, vocalist Lucy Kane, and War veteran and author Andy Reid MBE.
Mike Osman said: "Music and radio are our passions, but more importantly than that, we're people, who love people. There are thousands of great songs out there and so many wonderful stories to be told, but when I turn on the radio, I don't hear them".
He continued, "We love to share and hear stories, and this will make up what makes Great British Radio so 'great'. This is a place where everyone is welcome, and every voice is celebrated. We are so excited for our launch on the 28th of March. Listeners will be in for a real treat".
It was during the first lockdown that Mike called radio host Kevin King and the seed for Great British Radio was planted.
Actor and broadcaster Sam Kane, who makes up part of the Great British Radio team along with his wife, the presenter and model Linda Lusardi and their daughter, vocalist Lucy Kane is delighted that the station is at last a reality. He says, "Think 'Audible Magazine' where we turn the pages for the listener, and at every turn we bring someone or something that's fantastic, funny or fascinating. Great British Radio ticks all the boxes and gives the audience what they want".
He continues, "What makes this such a joy is that listeners won't know what is coming next. That makes it really exciting for us, as hosts of the station and those who are listening".
Unbiased, accurate and up to date news headlines, six decades of music, interviews with famous faces, blogs, yet to be discovered voices and stories from across this great nation make up part of what makes Great British Radio so special.
It will also see Linda Lusardi, who shot to fame in the 80s and is still working as an actress, model, and broadcaster, and her and Sam's daughter, singer Lucy Kane hosting their own show, working together, on radio for the very first time.
The website will offer a host of content, blogs, uplifting interviews with guests from all different walks of life. Guests are even given an opportunity to create a 'subconscious novel' – with the belief that everyone has a book in them.
Every Sunday morning, the station will also be connecting armed forces with their loved ones with a show called Connect Forces.
"In a time when the spotlight has been on Great Britain for many of the wrong reasons, this station wants to celebrate the eccentric, brilliant and talented people of Great Britain on this brand-new station that is open to all."
---
Posted on Thursday, March 4th, 2021 at 11:07 am by RadioToday UK
---