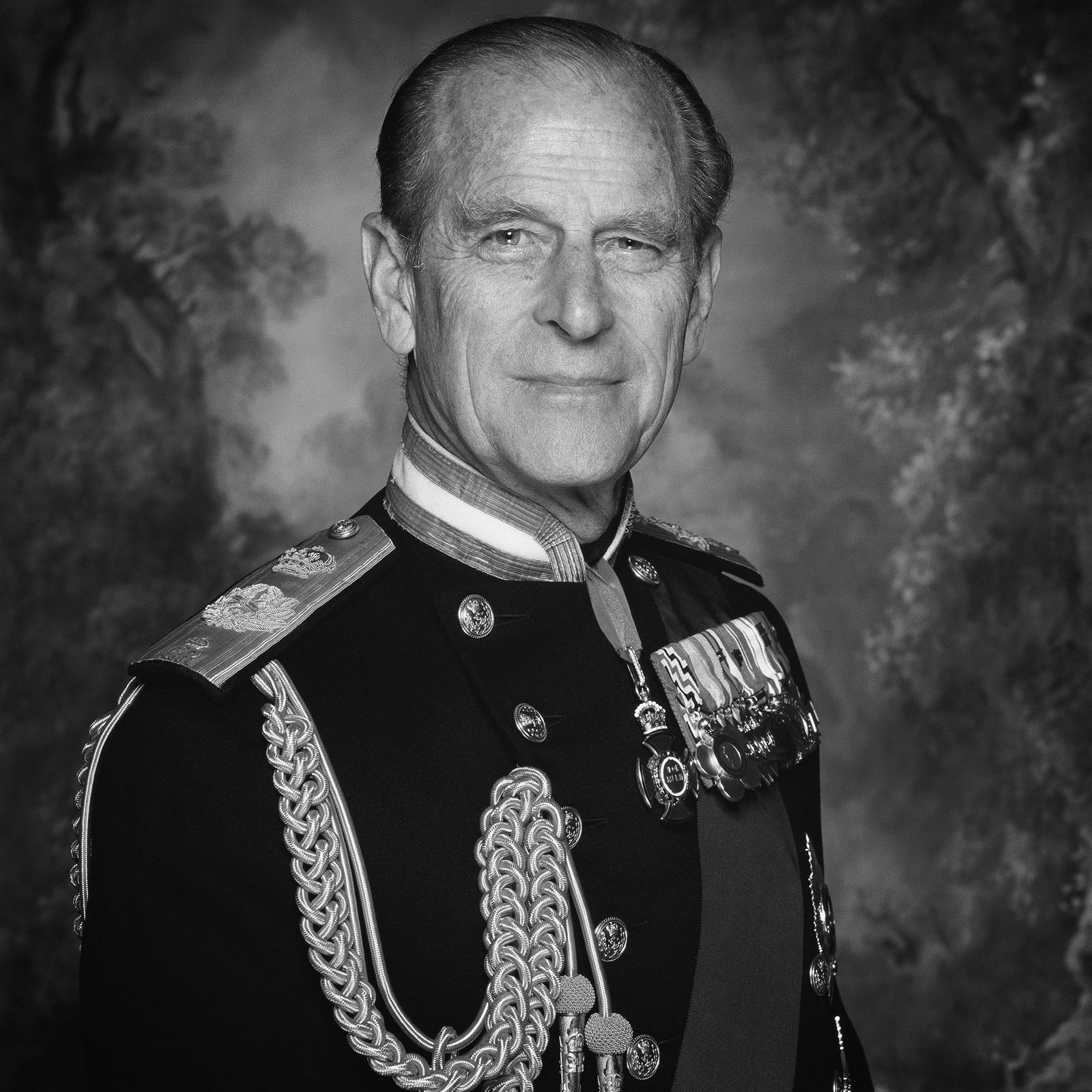 Radio stations across the UK entered obituary mode following the announcement by the Royal Family regarding the death of The Duke of Edinburgh Prince Philip.
Bauer, Global and the BBC commenced their group-wide protocols for such an emergency after the news was released just after midday on Friday 9th April 2021.

All BBC local and national stations either handed over, or were forcibly cut to, a national announcement at 12.10pm.
Programmes on BBC Radio 1, 1Xtra, Radio 1 Dance, Asian Network, BBC Radio 2, BBC Radio 3, 5 Live Sports Extra and 6 Music were cut off abruptly at 12.10pm followed by a short silence and a networked announcement voiced by Tom Sandars – continuity announcer for BBC Radio 4 and a newsreader for the BBC World Service.
At BBC Radio 2, Vanessa Feltz, sitting in for Jeremy Vine, was mid-way through announcing the text number when she was cut off.
BBC Radio 4 faded out a book reading to announce a BBC News Special just before 12.10pm, whilst Adrian Chiles on 5 Live announced the news himself at 12.07pm before handing over to the network feed.
Things didn't go quite according to plan on the BBC World Service, with the presenter attempting many times to hand over to a special news report resulting in silence and confusion for listeners.
Most BBC stations stayed in network mode till late afternoon Friday.
Bauer's Hits Radio Network of stations waited till 12.30pm to announce the news, which was on social media at 12.01 from the Royal Family account. Hits Radio stations were interrupted by the news bulletin, whilst Greatest Hits Radio's Mark Goodier announced a breaking news item.
It is with deep sorrow that Her Majesty The Queen has announced the death of her beloved husband, His Royal Highness The Prince Philip, Duke of Edinburgh.

His Royal Highness passed away peacefully this morning at Windsor Castle. pic.twitter.com/XOIDQqlFPn

— The Royal Family (@RoyalFamily) April 9, 2021
The Hits Radio network in Scotland went to the output of Sky News after Greigsy announced he was joining the newsroom for some breaking news, whilst the Greatest Hits Radio Scotland stations took the 12.30pm network bulletin.

Absolute Radio, KISS and Jazz FM also waited till 12.30pm to make presenter announcements, whilst Magic waited till 12.47pm before any news of the death was broadcast.

At Global, LBC's James O'Brien cut a caller short to announce the news at 12.06pm before handing over to Global's Newsroom for more information. LBC News handed over to LBC during the announcement.

All Heart spin-off brands flipped to the main Heart service before the same announcement from Global's Newsroom at around 12.10pm. All Smooth Radio brands followed the same action, whilst Capital (together with Capital DANCE) and Capital XTRA introduced the bulletin themselves.

Classic FM, Radio X and Gold also broadcast the same announcement followed by appropriate music and updates for the rest of the day.

At News, Mike Graham on talkRADIO was the first monitored by RadioToday to break the news at 12.03pm. Times Radio was next at 12.04pm whilst talkSPORT had a breaking news update at 12.08pm.

Virgin Radio informed listeners at 12.18pm about the death of Prince Philip and told listeners to switch to Times Radio for more details.

Elsewhere, RadioToday checked a small number of other stations to monitor their reaction to the sad news.

kmfm informed listeners of the breaking news at 12.07pm after crossing to its newsroom, followed by a full bulletin at 12.30pm.

Boom Radio broadcast the update at 12.08pm with David Lloyd, XS Manchester played the Global news report at 12.18pm, Fife's Kingdom FM crossed to its news studio for breaking news at 12.20pm, and Q Radio aired the Bauer announcement at 12.30pm.

In Liverpool, Zest made use of technology by changing its display on DAB to a photo of Prince Philip to inform listeners of the news.

Meanwhile, in Ireland, national speech station Newstalk mentioned the news briefly at 12.05 before returning to usual talk topics including coronavirus and samples.

Posted on Saturday, April 10th, 2021 at 2:09 pm by Roy Martin