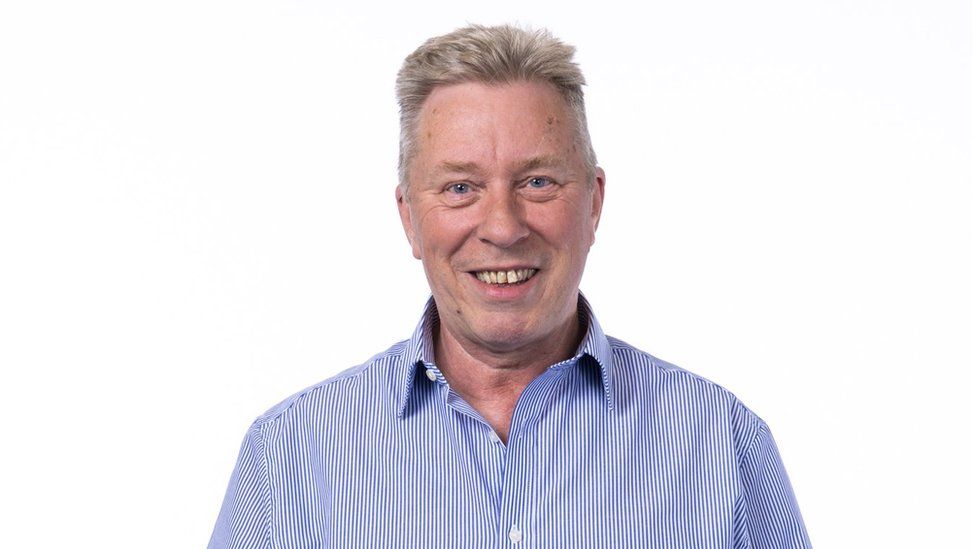 Former Radio Trent, Leicester Sound, GEM, Century, Saga and Smooth presenter Tony Lyman has died after a short illness.
He died in hospital on Friday after being recently diagnosed with leukaemia.
Tony was 65 and was most recently on BBC Radio Derby, having joined in 2010 to host a daily show. He started his radio life at local hospital radio stations before heading out to the Voice of Peace.
BBC Radio Derby is broadcasting a special tribute show from 2pm till 6pm today (Sunday).
Aftab Gulzar, Executive Editor at BBC Radio Derby, says: "Tony was a brilliant broadcaster, the ultimate professional and one of the kindest people you could wish to meet. Tony loved playing and talking about music and he managed to do that during an incredible career that's spanned more than 40 years.
"He joined us over a decade ago, presenting the Early show across the East Midlands and, his real love, his Sunday show with music from the 60s, 70s and 80s. The listeners and the team at Radio Derby are really going to miss him; a wonderful presenter and a wonderful man."
Chris Burns, Head of Audio and Digital for BBC England, says: "I remember first meeting Tony as a complete newcomer to broadcasting. He was generous with his time, modest about his own skills and talent and he made it all look so easy. He will be much missed by his colleagues and the audience. Our thoughts are with his family and friends."
We're very sad to announce the death of our much-loved presenter, Tony Lyman.

We're broadcasting a special programme, reflecting on his life in radio, now.

?Listen: https://t.co/dbo91x6p6X pic.twitter.com/yTGfzQdY5S

— BBC Radio Derby (@BBCDerby) May 23, 2021
So sorry to learn of the death of Tony Lyman – a popular East Midlands broadcaster from Trent, Leic Sound, GEM AM, Classic Gold, Saga and @BBCDerby. A calm, witty professional – and a really nice bloke. Thoughts with family, friends and colleagues.https://t.co/33YXy2OZor

— ? David Lloyd (@DavidLloydRADIO) May 23, 2021
The witty and wonderful Tony Lyman has died. We've lost a fantastic colleague and the radio family has lost a legend. It seems fitting that an East Midlands icon is leading the tributes of another this afternoon @BBCDerby pic.twitter.com/S7j22dqMV5

— ????? ????? (@chrisbirks) May 23, 2021
It's such a sad day to read that BBC Local Radio has lost two highly respected presenters today. My heart goes out to the family, friends, and colleagues of Lisa Shaw and Tony Lyman #RIP @bbcnewcastle @BBCDerby

— James Hoggarth (@jameshoggarth) May 23, 2021
@Ady_Dayman @jolouhayward
I am very saddened to hear that Tony Lyman has passed away.
I enjoyed his radio company on the early show before your breakfast show came on at 6am.
Tony made me laugh out loud.
I'm sure he will be very missed. ?

— Gary Crisp (@garycrisp1943) May 23, 2021
Tony Lyman: @BBC Radio Derby presenter dies aged 65 https://t.co/4Ha68gOVEj#ukradio #radionews #radiopresenter pic.twitter.com/oGKL3pzVCZ

— RADIOWATCHER (@RadioWatcher) May 23, 2021
---
Posted on Sunday, May 23rd, 2021 at 5:51 pm by Roy Martin
---