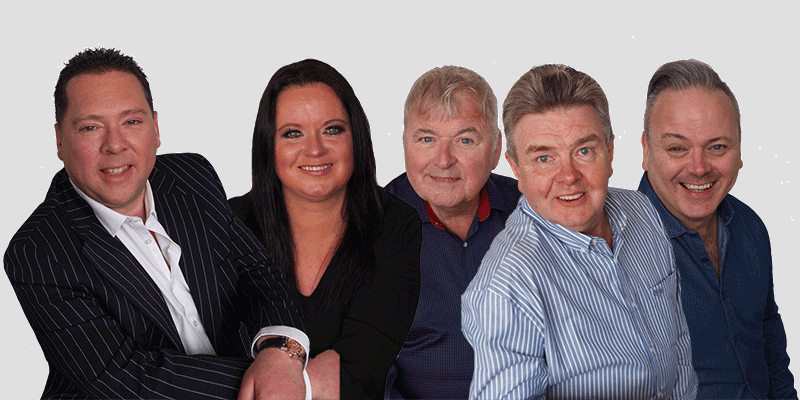 Belfast 247, a new radio station for Belfast, has launched online promising a strong emphasis on local voices and local artists.

The line-up includes many experienced local presenters, including Kenny Tosh, who hosts breakfast show 'Wake, Rattle and Roll.
Former CityBeat & Q Radio presenter Robin Elliott takes up the Mid-Morning Show after recently leaving Belfast 89FM.
Radio & TV Presenter Elliott, who has 25 years in broadcasting, said that he is excited about the launch of Belfast 247: "It's great to be working with a team of experienced presenters who are all passionate about music," he said.
"We will be playing all the best music from the 60s to the 90s as well as featuring new tunes from the vast array of local music talent that we have here in Northern Ireland.
"The decision to launch a new station means that we are providing a strong brand to meet listeners' needs with a focus on quality with a team who are familiar voices to listeners in the area."
Among the many special guests set to appear is T'Pau's Carol Decker, best remembered for hits such as China In Your Hand.
Kenny Tosh: "Belfast 247 will be playing music that other stations can't play, and I am delighted to get up at 4.30am to play music I love," he explained.
Over the years Kenny has worked at BBC 3 Counties Radio, Palm FM Torquay, Citybeat, Q97 (as Head of music), U105, & Downtown Radio. His Revival Show can be heard weekly on stations in Australia, New Zealand, The Ukraine, USA & Canada.
Chris Hughes has been involved in Television and Radio from the early 1990s, and has been a TV scriptwriter, including Town Challenge and Saints and Scholars.
Speaking before the launch, he said: "I am looking forward to putting local back into the afternoons with lots of features, competitions and great guests," he explained. "We will have regular contributors that will include Belfast author and historian Joe Baker and Restaurant Critic Joris Minne."
Robin Elliott said that the overall aim of Belfast 247 will be to make sure that the listener experience remains to the fore in everything they do: "To launch a new radio station in the internet era is one that reflects the demand for people to be able to tune into something that is local to them," he said. "We know that our listeners want to be able find a station that resonates with them.
"The app, and the online station, are part of making sure they can access Belfast 247 with ease, or even tell your Alexa or Google smart speaker to tune in," he said. "It is also why we are finalising our DAB broadcast, so that in the near future you can listen when driving around the city."
See more at belfast247radio.com
---
Posted on Monday, May 17th, 2021 at 12:12 pm by RadioToday UK
---