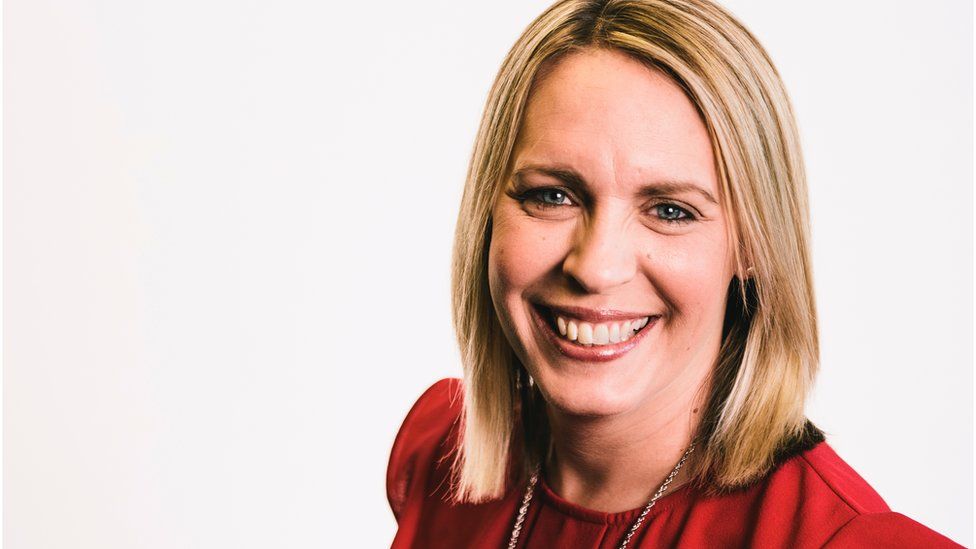 North East radio presenter Lisa Shaw has died in hospital at the age of 44 following a short illness.
*In a statement, Ms Shaw's family commented: "Lisa developed severe headaches a week after receiving her AstraZeneca vaccine and fell seriously ill a few days later.
"She was treated by the Royal Victoria Infirmary intensive care team for blood clots and bleeding in her head.
"Tragically she passed away, surrounded by her family, on Friday afternoon. We are devastated and there is a Lisa-shaped hole in our lives that can never be filled. We will love and miss her always.
"It's been a huge comfort to see how loved she was by everyone whose lives she touched, and we ask for privacy at this time to allow us to grieve as a family."
Lisa hosted the daytime show on BBC Radio Newcastle from 10am till 2pm during the simplified pandemic programme schedules, and her last show was on 7th May.
Before joining the BBC in 2016, Lisa worked in commercial radio – well known for being one half of 'Gary and Lisa' at Breakfast on regional station Century/Real/Heart.
Lisa worked in radio for all of her radio career, which started when she joined Metro Radio as a journalist.
BBC Radio Newcastle announced the sad news this morning, with friends and colleagues paying tribute on social media.
Rik Martin, Acting Executive Editor at BBC Radio Newcastle, said: "Everyone at the station is devastated and thinking about Lisa's lovely family. She was a trusted colleague, a brilliant presenter, a wonderful friend, and a loving wife and mum. She loved being on the radio and was loved by our audiences. We've lost someone special who meant a great deal to a great many people."
Chris Burns, head of BBC Local Radio, said: "Lisa was a talented presenter who had already achieved a lot and would have achieved much more.
"She hosted a special programme at Easter broadcast on all 39 of our local stations in England, a fact that reflects the regard she was held in. My thoughts are with Lisa's family, friends, and colleagues at this terrible time."
We are so sorry and saddened to share with you that after a short illness our beautiful colleague Lisa Shaw has died.

Everyone at the station is devastated and thinking about Lisa's lovely family. She was a brilliant presenter, a wonderful friend and a loving wife and mum. pic.twitter.com/tw3Lc2YzBW

— BBC Radio Newcastle (@bbcnewcastle) May 23, 2021
"Sunrise doesn't last all morning
A cloudburst doesn't last all day.
Seems my love is up and has left you with no warning.
But it's not always going
To be this grey"

— Gary Philipson (@GaryAPhilipson) May 22, 2021
RIP Lisa Shaw!… @bbcnewcastle @GaryAPhilipson

Devastating young age! x pic.twitter.com/IScUd35uNx

— Chris Quinn (@chrisquinny01) May 23, 2021
Well, that was the hardest bulletin I've ever had to read. Everyone at @bbcnewcastle is absolutely devastated at the news of Lisa Shaw's death. She was an excellent presenter, a lovely person, and taken far too soon. My thoughts are with her family, friends, and our colleagues.

— Chris Middleton (@CGMiddleton91) May 23, 2021
I am heartbroken. Such a talented, lovely lass! https://t.co/wzxz0Zp5yP

— Simon Grundy (@SimonGrundy) May 23, 2021
If ever there was a day that puts things into perspective its today.

Don't waste energy on anger. Forgive quickly. Tell loved ones you love them often. Embrace all of this.

Sleep well, Lisa. x

— Tom Campbell (@TomCampbell) May 23, 2021
Sad to hear of the death of Lisa Shaw @bbcnewcastle very emotional radio show with @alfiejoey this morning. I always enjoyed listening to Lisa when driving around Northeast when I worked @STSFTrust ?

— Lisa English ? (@lenglish66) May 23, 2021
*Updated with family statement on 29/05/2021

It's easy to put travel news on your radio station, from £25 a month for online stations. See

RadioTravelNews.com

for details and same day set up.

Posted on Sunday, May 23rd, 2021 at 11:29 am by Roy Martin