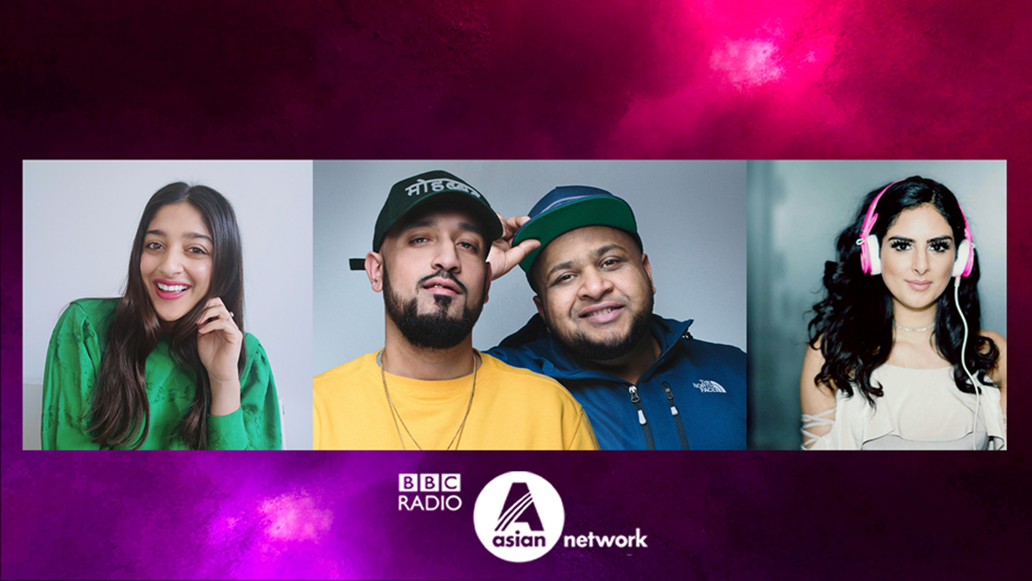 Three brand new weeknight shows will begin on BBC Asian Network next month replacing the current debate show Group Chat.
Entrepreneur and business author Sonya Barlow will be joining the station for a BBC Asian Network first with The Everyday Hustle.

The show will inform young people on how to navigate professional practices and particularly for those from ethnic minorities, how to push through the glass ceiling (Monday, 22:00 – 23:00).
Sonya says, "I am thrilled to be hosting a show which will change lives! We always see the same faces on screen sharing their entrepreneurial journey and I think it's time to hear and learn from the ordinary person doing extraordinary things!
"Everyone is thinking about diversifying their income stream and as a South Asian woman, this is one of the first things I learned within my own family. It took me years to find my sense of self as an entrepreneur because some important conversations weren't happening on mainstream channels, so it's great to be sharing these journeys with our listeners."
? We're excited to announce three new shows are coming to Asian Network in July!

?The Everyday Hustle with @sonyabarlowuk

?Wednesday Night New Music Show with @kandman & @DJLIMELIGHTUK

?Thursday Night Party Mix Show with @NishNusound

More info: https://t.co/P1UXuli7fm pic.twitter.com/dKZ8Bp6lxn

— BBC Asian Network (@bbcasiannetwork) June 10, 2021
Two brand new music shows will also enter the BBC Asian Network schedule specifically commissioned to champion Asian music, artists and genres.

BBC Asian Network presenters DJ Limelight and Kan D Man will showcase new music from British Asian music artists with a particular focus on UK Rap, Drill, R'n'B and mainstream crossover in a brand new Wednesday night music show. As a destination for exclusive first plays and interviews with returning and up-and-coming artists, DJ Limelight and Kan D Man will champion those underground sounds. (Wednesday, 22:00 – 00:00).

DJ Limelight and Kan D Man say, "We are both very excited to focus and highlight new South Asian Music on a brand new show. BBC Asian Network is the biggest British Asian platform and we cannot wait to support the new wave of artists coming through."

BBC Asian Network will also welcome DJ Nish to the station for an early start to the weekend with a brand new Party mix show. (Thursday, 22:00 – 00:00).

DJ Nish is an experienced DJ with years of expertise in providing an eclectic mix of Bhangra, Bollywood, Arabic, Dance and Garage. Nish has previously performed at London Mela, Southbank Festival and a number of global stages across Delhi, Hamburg and Oslo.

DJ Nish says "I am so excited to be joining the BBC Asian Network family. I am really looking forward to bringing the party vibe on Thursday evenings, getting everyone pumped for the start of the weekend, I can't wait!"

Ahmed Hussain, Head of BBC Asian Network says, "The Everyday Hustle comes at a time when our audiences have been seeking personal growth more than ever and I know this unique programme will help many on that journey. We're now also able to give new music and artists a bigger platform on the station with our current and new music shows, solidifying our commitment to showcasing the best in the British and Asian talent. And of course, Thursday night's wouldn't be the same if it now didn't sound like the weekend and with DJ Nish at the helm, she's got this covered! I also want to thank Poppy and Mobeen for delivering the exceptional Group Chat strand, day in day out especially during the current circumstances."

The brand new shows beginning Monday 5th July will replace the current debate show Group Chat. Presenter Poppy Begum will continue across the BBC Asian Network co-hosting Brown Girls Do It Too podcast and co-host Mobeen Azhar will continue working on investigative programming.

Need a new or improved logo for your radio station? Visit OhMy.Graphics and see how awesome you can look.

Posted on Thursday, June 10th, 2021 at 11:18 am by RadioToday UK