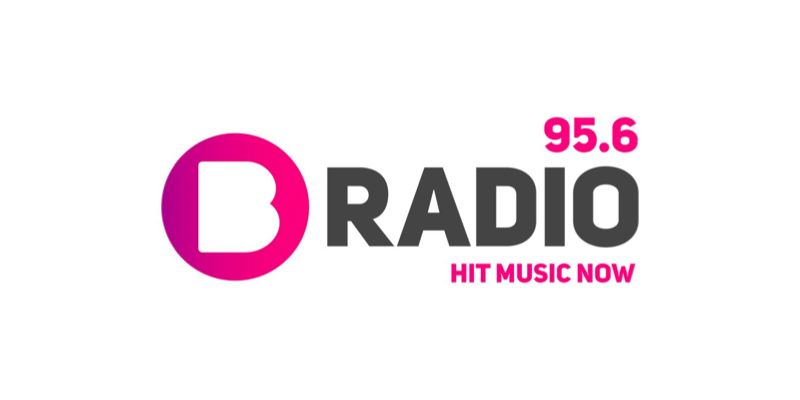 A new community radio station has launched this week in Reading called B Radio with a service in Farnborough also signing up to use the same name.
The Reading station can trace its roots back to 2007 when director Gavin Harris ran a trial broadcast in the town.
It won its current licence from Ofcom in 2018 as Two Towns Radio (2tr fm).
B Radio is targeted at an under 40s demographic operating a CHR format with studios based at Reading University Students' Union, transmitting from the Broad Street Mall in Reading town centre.
Ricki Lee, CEO, Aiir is a director of B Radio. He told RadioToday.co.uk: "When I was asked to get involved with this project, I was astonished to learn this would be the only community radio station in Reading. It's been very challenging to build a radio station during a worldwide pandemic. We have a fantastic team and I'm very excited that we've finally launched B Radio."
Gavin Harris added: "This is a culmination of a long journey for me, having originally operated an RSL in Reading as a trial broadcast for a Community Radio application back in 2007, it's great to finally give Reading a community radio station aimed at young people in the area. This is a unique, diverse and transient town that has an amazing community that we can bring together through our output. I'm really excited to have already trained young people and given them their first on-air broadcast."
Daisy Ferreira was the first volunteer to receive training and go on air: "B Radio has given me an opportunity to pursue my dream of presenting my own radio show. To be able to do what I love with the support of industry professionals has given me the confidence I was previously lacking. I feel I have a mentor and support network with B Radio, and the encouragement I need to succeed within the world of radio. I'm excited for what the future may hold."
Sue Reynolds, former JACK fm Berkshire Managing Director and director of B Radio: "With commercial radio consolidation, Reading was losing its much needed voice. B Radio helps to keep radio alive at a grassroots level, investing in the future development of local radio talent and providing an effective platform for local businesses and charities to communicate with the local audience.
Local commercial radio stations suffered from an ineffective model of selling cost-per-thousand, and with the spiralling costs of trying to compete with regional stations and digital advertising the business model was doomed. By focusing on creating effective campaigns through clever creative content and measuring success on response rates, providing cost effective solutions will ensure local companies can afford to advertise. I'm looking forward to training a new generation of people to understand the power of marketing through radio and how it can work effectively alongside digital propositions in the modern world."
B Radio has also licenced its brand to Rush FM Ltd, the licensee of the 106.5 community licence in Farnborough, Gavin further adds, "As an ex-student of Farnborough College of Technology, it's really exciting to be able to support Rush FM Ltd in Farnborough with our brand that appeals to a younger audience. The radio station will give opportunities to young people living and studying in the area and help provide a local voice to an area that has recently lost its local radio station Eagle Radio. By sharing some back office functions, this enables the radio station to focus on serving its local community and create some excellent unique local content and spend time building strong connections with key stakeholders."
B Radio is available on 95.6FM in Berkshire, 106.5FM in Hampshire and Surrey, at bradio.co.uk and will soon be heard on the small-scale DAB multiplex in Aldershot and has committed to being a launch radio station on the newly awarded multiplex licence for Basingstoke.
---
Posted on Wednesday, August 4th, 2021 at 4:52 pm by RadioToday UK
---