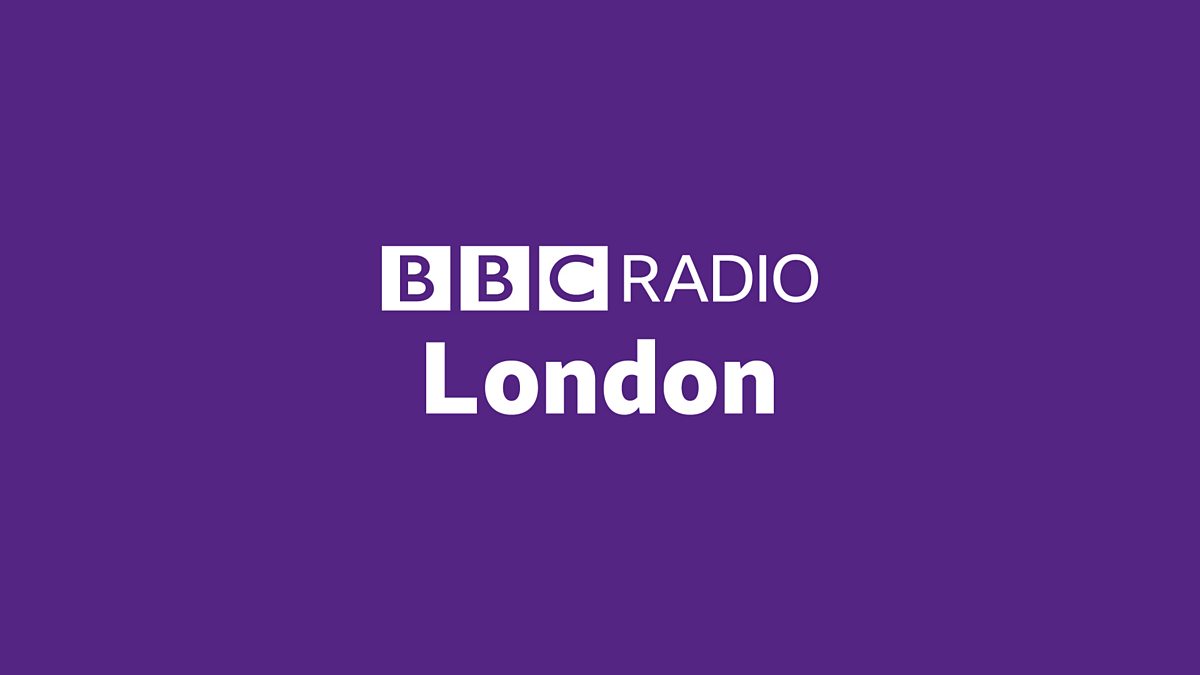 Former athlete Jeanette Kwakye is to host the afternoon show on BBC Radio London, while Eddie Nestor MBE will present a new mid-morning programme.

There'll also be new programmes for Radio London presenters Robert Elms and Jo Good in the latest line-up changes at the station.
Executive Editor for BBC Radio London, Sara David said: "London is the best capital city in the world, with 32 boroughs full of different communities who all share a London identity and a love of the city.
"With many local commercial stations becoming national networks, London needs a truly local station that tells the stories of this fascinating place and reflects all of London life.
"This refresh is designed at doing that; becoming the local station London really needs."
Jeanette Kwakye MBE says: "I am so happy to be presenting afternoons on BBC Radio London. I love this radio station and I'm so excited to be with the listeners all afternoon delivering the best music, news and topical conversations from across our glorious city! I can't wait to get stuck in."
Eddie Nestor MBE says, "Get ready London because I'm coming to take over your mid-mornings Monday to Thursday! I can't wait to bring the biggest London guests and stories and brighten everyone's day "
The changes will see some presenters moving shows:
Eddie Nestor MBE will be taking over midmorning daytime show from 10am – 2pm Mondays to Thursdays.
Robert Elms will present midmorning across the weekend on Friday to Sunday.
Jo Good who will now present the late show from 10pm -1am Monday to Thursdays. Jo will also present the 3pm – 6pm show on Sundays as well.
Former GB Olympic athlete and well know sports broadcaster Jeanette Kwakye MBE will present afternoons Monday – Thursday 2pm-6pm.
Salma El Wardany will present the same show on Fridays and there will be a new daily weekday sports show from 6pm to 8pm.
On Fridays the 'Late' show will be presented by poet and international Spoken Word performer Lion Heart.
Tony Blackburn will continue to present the Sunday Soul show 6pm – 7pm and Dotun Adebayo MBE will return to Sundays from 7pm – 10pm.
BBC Radio London's new schedule starts on Monday 13 September.
New full schedule weekdays
Monday – Friday: 05.00-07.00am Early Breakfast with Jason Rosam
Monday – Friday: 07.00-10.00am Breakfast Vanessa Feltz
Monday – Thursday: 10.00am-2.00pm Eddie Nestor / Fridays Robert Elms 10.00am – 2.00pm
Monday – Thursday: 2.00-6.00pm Jeanette Kwakye / Fridays Salma El Wardany 2.00 –6.00pm
Monday – Friday 6.00-8.00pm The Sports show
Monday – Friday 8.00-10.00pm The Scene
Monday – Thursday 10.00pm – 01.00 am Jo Good / Fridays LionHeart 10.00pm – 01.00am
Saturdays
Saturdays 05.00am – 07.00am Claira Hermet
Saturdays 07.00-10.00am Carrie and David Grant
Saturdays 10.00-1.00pm Robert Elms
Saturdays 1.00-2.00pm Women's Sports Show
Saturdays 2.00-6.00pm Sport
Saturdays 6.00-8.00 pm Gary Crowley
Saturdays 8.00-10.00pm Introducing Jess Iszatt
Saturdays 10.00pm – 01.00 am Sunny & Shay
Sundays
Sundays 0500-0600 Claira Hermet
Sundays 06.00-09.00am Inspirit with Jumoke Fashola
Sundays 09.00am– 12.00pm Robert Elms
Sundays 12.00-3.00 pm Gaby Roslin
Sundays 3.00-6.00pm Jo Good
Sundays 6.00-7.00pm Tony Blackburn with Soul on Sunday
Sundays 7.00-10.00pm with Dotun Adebayo
Sundays 10.00pm – 01.00am with Sunny & Shay
---
Posted on Friday, August 27th, 2021 at 7:42 am by RadioToday UK
---